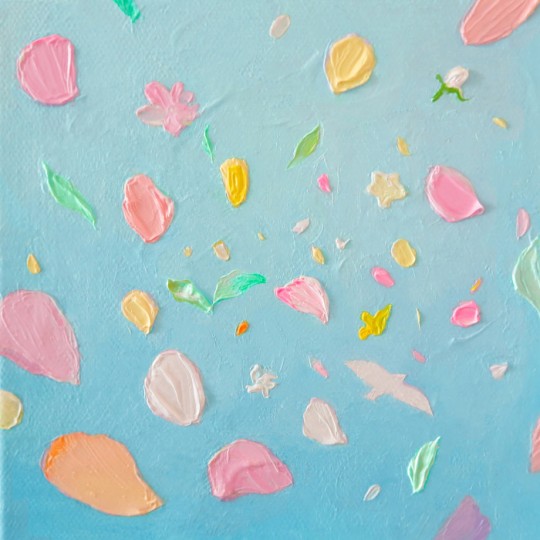 Singer-songwriter and producer Yunsae will release her Extended Play (EP) album 'Flowerain' on May 31st.
Yunsae released her first single album 'Be Your Breeze' in 2019, followed by the singles, 'DRRG' and 'Feeling of You.'
This new album contains 4 songs including the title song 'Flowerain,' 'As Always,' 'Too Good to Deny It,' and 'Let It Shine.'
In fact, the title track 'Flowerain' is an electro-pop song with sophisticated sound and a catchy melody. It contains the ticklish feelings between spring and summer. Based on Yunsae's outstanding production skills, she usually worked alone. But, this time, she collaborated with composer Hushey and other writers to further improve perfection.
The EP album features a total of four tracks, including 'Flowerain.'
It has a unique and refreshing arrangement with an addictive melody line. The album features a refreshing yet magnificent song, 'As Always,' a minimal pop song, 'Too Good to Deny It,' with bass and vocal-oriented beats, and a musical future bass song, 'Let It Shine.'
Yunsae seems to have become unique. Only she can harmonize and express pop songs, with a bouncy rhythm, along with her dreamy voice.
Also, this EP album 'Flowerain' is meaningful because it consists of songs that she makes as a first-time producer. Furthermore, fans are looking forward to see her achieve her higher dreams.
Yunsae will host a solo showcase to commemorate the album release at Cafe Unplugged in Seogyo-dong, Mapo-gu, Seoul, on the 6th of June at 3 pm.
Read More About: TO1 Unveils Choreography Video For 'Son Of Beast' (Beast Version)
KPOP
,
Kpop 2021
,
Kpop artist
,
Kpop artists
,
Kpop idols
,
Kpop news
,
Kpop trend
,
Kpop trending
,
KPop trending news
,
Kpop trending now
,
KPOP YUNSAE
,
KPOP2021
,
Kpopall
,
KPOPIDA
,
KPOPNEWS
,
singer yunsae
,
Trending
,
trending kpop
,
Trending Kpop news
,
trending kpop update
,
trending news
,
trending update kpop
,
YUNSAE
,
YUNSAE _FLOWERAIN
,
YUNSAE NEW ALUM
,
YUNSAE_as always