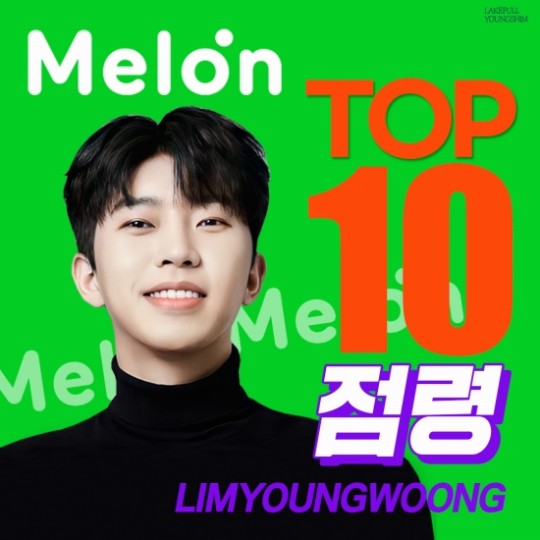 Kpop singer Youngwoong Lim continues to be popular on Melon Chart. According to Melon Chart at 8 am on February 13, many songs sung by Youngwoong Lim entered the top spots of the Melon Chart.
'Love always runs away' ranked 1st, 'Trust In Me' ranked 2nd place, 'My Starry Love' ranked 3rd, 'If I Love Again' ranked 4th, 'Amazing You' ranked 5th, 'HERO' ranked 7th, 'Did You Forgot' ranked 8th, 'Last Love' ranked 9th, and 'BK Love' ranked 10th.
Youngwoong Lim is showing an extraordinary presence in the TOP 100 of Melon Chart.
These records show his extraordinary popularity.
Meanwhile, Youngwoong continues to hold first place in the men's trot ranking of 'Fan N Star.'
Youngwoong took first place in the trot male popularity ranking vote in the 1st week of February held at 'Fan N Star.'
He retained the top spot with 24,953,381 votes.
As a result, Kpop singer Youngwoong Lim's record of winning the men's trot consecutively increased to 52 weeks.
You Might Also Like:
2022 BF
,
2022 Korean drama
,
2022 kpop trending
,
2022 kpop updates
,
2022 latest news
,
2022 web drama
,
best kpop news site
,
BF 2022
,
breaking news kpop
,
daily kpop news
,
drama 2022
,
Korean celeb news
,
Korean drama 2022
,
KPOP
,
kpop 2022
,
KPOP 2022 NEWS
,
Kpop artist
,
Kpop artists
,
kpop celebrity news
,
Kpop chart and news
,
Kpop current news
,
kpop daily news
,
Kpop idols
,
Kpop latest news
,
Kpop news
,
Kpop news articles
,
Kpop news sites
,
kpop news update
,
Kpop recent news
,
Kpop trend
,
Kpop trending
,
KPop trending news
,
Kpop trending now
,
kpop trending update
,
KPOP2021
,
KPOPIDA
,
KPOPNEWS
,
kpopnews2022
,
squid-game-2022
,
squid-game-netflix-2022
,
Trending
,
trending kpop
,
Trending Kpop news
,
trending kpop update
,
trending news
,
trending update kpop