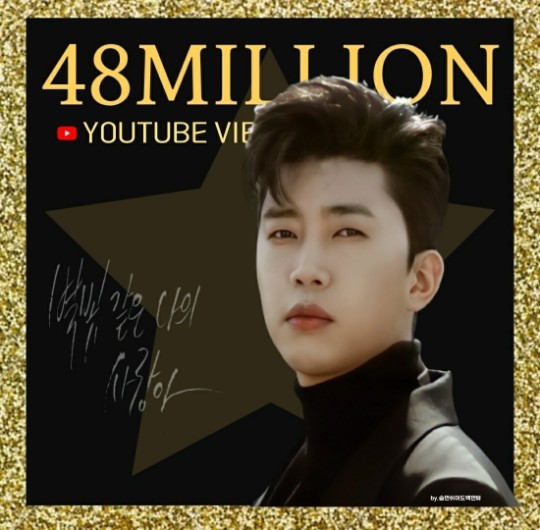 Kpop singer Youngwoong Lim's 'My Starry Love' music video continues to gain popularity.
As of February 2, Youngwoong's official music video for 'My Starry Love' has surpassed 48 million views.
Youngwoong's 'My Starry Love' is a song that calmly expresses the love of a person who has been by your side for a long time.
This song is a self-composed song that Seol Undo, a 'Trot Legend,' gave as a special gift to Youngwoong Lim. He believes that only Youngwoong Lim perfectly expresses this song.
Also, it is unusual for a trot song to be mastered by the world-famous engineer Stuart Hawkes of 'Metropolis Studio' in the UK, who was in charge of mastering songs for Jongshin Yoon, Amy Winehouse, and Ed Sheeran. He made the song a richer high-quality sound.
Meanwhile, Kpop singer Youngwoong Lim ranked the highest in the idol chart rating rankings in the 3rd week of January.
According to the idol chart rating rankings compiled from January 21-27, Youngwoong received 607,697 votes, recording the most votes.
With this, Youngwoong ranked first in the idol chart rating rankings for 44 weeks in a row.
In 'Like,' which can measure the actual size of the fandom for a star, Youngwoong Lim received the largest number of 61,907.
Read More About: LUCY Sings The OST For Drama 'Police Class' Starring Daniel Kang & Soobin Chae
2022 Korean drama
,
2022 kpop trending
,
2022 kpop updates
,
2022 latest news
,
2022 web drama
,
best kpop news site
,
breaking news kpop
,
daily kpop news
,
Korean celeb news
,
Korean drama 2022
,
KPOP
,
kpop 2022
,
KPOP 2022 NEWS
,
Kpop artist
,
Kpop artists
,
kpop celebrity news
,
Kpop chart and news
,
Kpop current news
,
kpop daily news
,
Kpop idols
,
Kpop latest news
,
Kpop news
,
Kpop news articles
,
Kpop news sites
,
kpop news update
,
Kpop recent news
,
Kpop singer Youngwoong Lim
,
Kpop trend
,
Kpop trending
,
KPop trending news
,
Kpop trending now
,
kpop trending update
,
KPOP YOUNGWOONG LIM
,
KPOPIDA
,
KPOPNEWS
,
lim youngwoong
,
lim youngwoong blank
,
Trending
,
trending kpop
,
Trending Kpop news
,
trending kpop update
,
trending news
,
trending update kpop
,
Youngwoong
,
youngwoong lim
,
youngwoong lim kpop
,
Youngwoong Lim News
,
youngwoong lim youtube
,
YOUNGWOONG LIM_BK LOVE
,
youngwoong lim_like a fool