Kpop singer Young Tak captivated fans with his sentimental appearance.

On the afternoon of September 15th, Kpop singer Young Tak released two photos on his official Instagram account.

The first photo show Young Tak immersed with the atmosphere.

In the second photo, it shows him taking a photo using his cellphone. His eyes is full of narrative and his handsome face, did not let fans take their eyes off.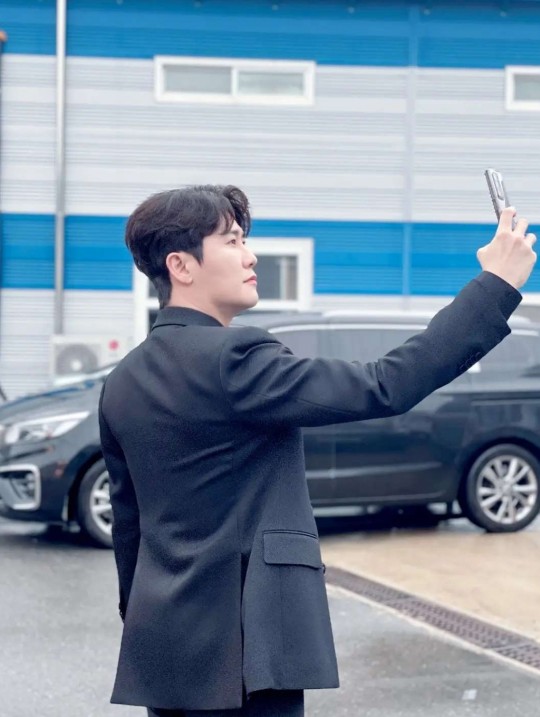 He is going to excite fans once again as an 'all-rounder' artist that can transform into an actor in the TV Chosun 'PPong School' broadcast at 10:00 pm September 15th.

Read More About: Yonji Ham Reveals A Photo With Kpop Idol Yoonah Im

SOURCE
2021 kpop news
,
2021 kpop updates
,
Daily beauty routine
,
daily kpop news
,
daily kpop update
,
DAISY kpop
,
KPOP
,
Kpop 2021
,
Kpop artist
,
Kpop artists
,
kpop daily news
,
Kpop idols
,
Kpop latest news
,
kpop latest updates
,
Kpop news
,
kpop news daily
,
Kpop recent news
,
Kpop singer Young Tak
,
Kpop trend
,
Kpop trending
,
KPop trending news
,
Kpop trending now
,
kpop trending update
,
kpop young tak
,
KPOP2021
,
Kpopall
,
KPOPIDA
,
KPOPNEWS
,
latest kpop news
,
latest kpop updates
,
Mr. Trot Young Tak
,
recent kpop news
,
singer young tak
,
Trending
,
trending 2021
,
trending kpop
,
Trending Kpop news
,
trending kpop update
,
trending news
,
trending update kpop
,
trot singer Young Tak
,
Young Tak
,
young tak kpop
,
Young Tak Park
,
Young Tak songs
,
youngtak