Girl's Generation member Yoonah and Jungmin Park, who starred in the movie 'The Miracle,' shared their thoughts in an interview.
Actress Yoonah (Yoonah Im) from the group Girls' Generation gives a clear impression, like the clear sky after rain. She is an actress who feels the power that we cannot define simply as 'energy' or 'strength.' She meets the characters of each of her works and gives off a unique light. It's the same in the movie 'The Miracle.'
In an interview with the movie 'The Miracle' (director Janghoon Lee), held on the morning of September 8th, Yoonah said, "I wanted to express the charm of a lovely, bold and cute character well."
The movie tells the story of Joonkyeong (played by Jungmin Park), a math genius, and the locals whose only goal in life is to create a simple station in a village where there is no train station, although there is a rail track. Director Janghoon Lee of 'Be With You' (2017) took charge and worked based on the motif of Yangwon Station, the first privately owned station in Korea in 1988.
In the drama, Yoonah plays Rahee, the girlfriend of Joonkyeong (Jungmin Park), who is a reckless activist. Jungmin Park took on the role of Joonkyeong, who worked with the locals to establish a simple and small train station.
Yoonah said, "I wanted to express Rahee's charm that I felt through the script as it is. If I score, I want to give her more than 80 points because she is my beloved character."
Her biggest homework was the dialect. Born in Seoul, Yoonah confessed that she tried hard to digest the lines in the Bonghwa dialect in Gyeongsangbuk-do.
"Dialect is a great attraction of movies. I wondered if I could do it. I tried to study and make it natural. Also, I worked so hard that the script was dense. I was also worried that if the dialect were awkward, it would be inconvenient for the audience to see it."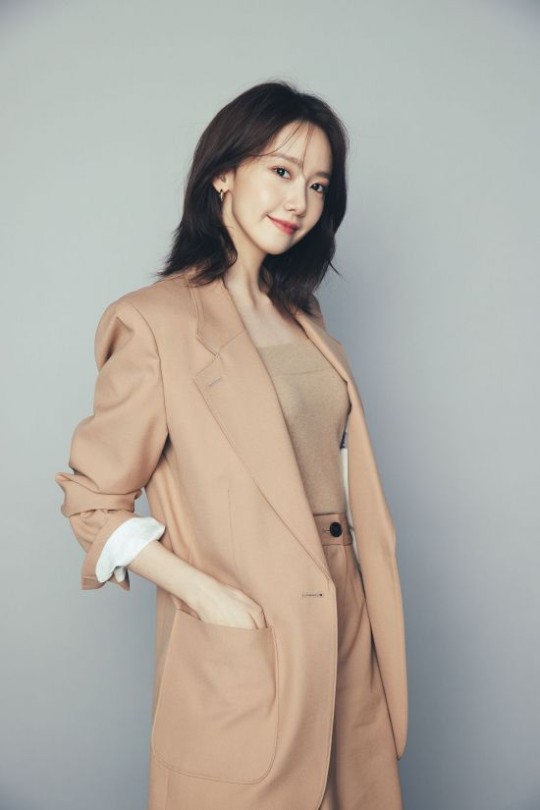 Yoonah, who cried several times after seeing the script, said, "As soon as I saw it, I felt that I had to do it unconditionally. I cried when I first saw the script and when I saw the revised version afterwards. Since then, I watched the finished movie twice, and everyone cried," she recalled.
Throughout the interview, Yoonah showed special affection by mentioning the name 'Jungmin Park.'
"I didn't know that the corners of my lips smiled while thinking about the photoshoot we had together. It felt like we had known each other before. They said that the two actors naturally became close because there were a lot of shootings together."
"Jungmin Park accepted me well and approached me comfortably. He was a witty and serious person. It worked well. We have a common homework, which is learning the dialect. So, we formed a consensus at the beginning of filming. It felt like Yoonah Im and Jungmin Park really became Rahee and Joonkyeong. It feels better since Jungmin Park is Joonkyeong. Thanks to that, I was able to immerse myself well."
Previously, Jungmin Park expressed his fan sentiment for the group Girls' Generation. He said, "It was a 'miracle' to be with Yoonah."
In response to the text that Yoonah sent that she saw the article, Jungmin Park responded with a greater fan heart.
Yoonah said, "When I texted Jungmin Park yesterday (Sept. 7th), he replied, 'Yoonphrodite (Yoona + Aphrodite)," adding, "I'm a fan of Girls' Generation, but I don't know if Yoonah is my fan. It was enough to attach stickers from coffee trucks sent by the members to mobile phones during filming."
"When will Girls' Generation come?" Jungmin laughed. Then, Yoonah added, "It's also a miracle to be with Jungmin Park."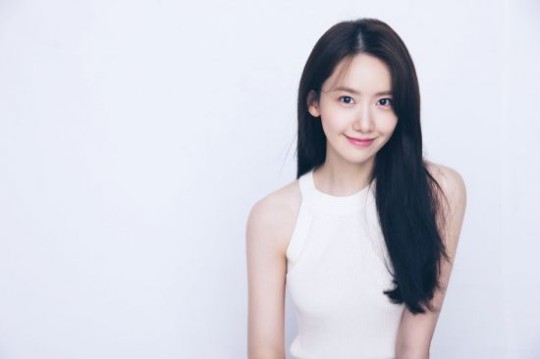 Rahee expresses her feelings honestly and positively. Yoonah said, "I'm usually honest with my emotions, but I can't act like Rahee. Rahee goes straight in front of love, but I'm cautious."
Yoonah, who mainly played strong and lively characters in her works, confessed, "Honestly, there are many such characters coming in," and expressed her desire to 'show a new side of me.'
"I want to show a different side of me little by little because I have various aspects. I showed myself as I was in the movie 'Confidential Assignment' and JTBC entertainment show 'Hyori's Homestay.' But, I was surprised to hear an overwhelming response. So, I just took it comfortably, but I accepted it anew. I felt that the appearance of me, in reality, could be different from what the public thinks of Yoonah."
Yoonah, who started acting in the drama 'Two Outs in the Ninth Inning' in 2007, made her debut in the idol group Girls' Generation that year. Now, 14 years have passed, she has come down from the splendid stage and is concentrating on acting. Now, Yoonah's main career is an actress.
Yoonah said, "I think it would be difficult to say that I have established myself well as an actress. Since I have been working as a singer for a longer time than acting, I have a lot to show you in the future. Some parts mature over time. I felt a lot of satisfaction when I made a choice based on clear criteria for myself. I want to do the things I want to do step by step and stand alone."
Read More About: CL Releases 'SPICY' Remix Feat. Omega Sapien, Sokodomo, & Lil Cherry
actor Jungmin Park
,
actrees Yoonah
,
Girls Generation
,
girls generation kpop
,
girls generation kpop news
,
girls generation news
,
girls generation updates
,
girls generation_Yoonah
,
Girls' Generation
,
Im Yoonah
,
Jungmin Park
,
KPOP
,
Kpop artist
,
Kpop artists
,
Kpop girl artist
,
KPOP GIRL GROUP
,
kpop girl idols
,
Kpop girls group
,
Kpop movie
,
Kpop movie2021
,
Kpop trending
,
KPop trending news
,
kpop yoonah
,
KPOP2021
,
kpopmovie
,
The Miracle
,
trending 2021
,
trending kpop
,
Trending Kpop news
,
trending kpop update
,
trending news
,
trending update kpop
,
Yoonah Im
,
Yoonah Im news
,
yoonah kpop