K-pop group WEi member Yohan Kim mentioned the pressure of making a comeback as a solo singer.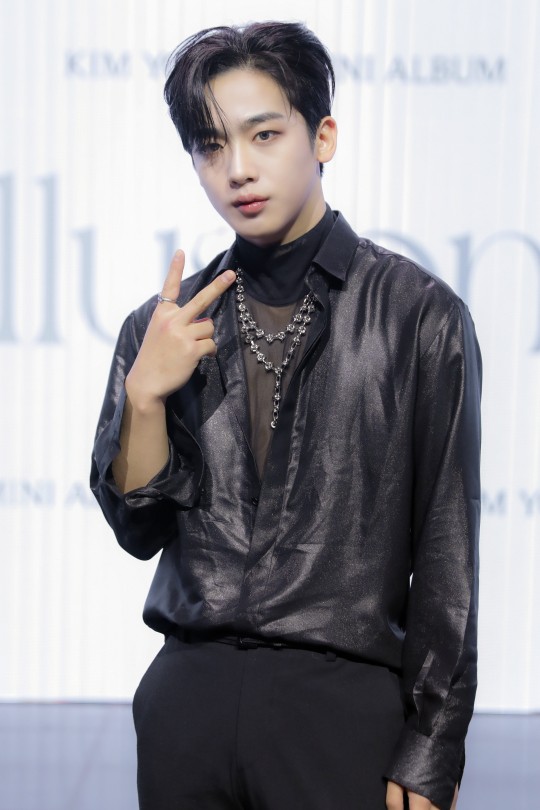 On the afternoon of January 10, K-pop group WEi member Yohan Kim held an online showcase to celebrate the release of his solo mini-album 'Illusion.'
'Illusion' is Yohan Kim's solo album after one year and five months since the single 'NO MORE,' in August 2020. As the meaning of fantasy and hallucination, it depicts the fantasy that everyone dreams of with Yohan's chic charisma and dreamy style.
The title song 'DESSERT' is a funky disco song with a groovy bassline. It expresses the dangerous love we cannot escape with the sweet charm of the other person, comparing it to 'dessert.'
In addition to 'Dessert,' Yohan's new album contains a total of 5 songs, including 'SELFISH,' 'BAD,' 'Landing On You,' and 'Compass.'
Yohan Kim made his second solo comeback with this new album. When asked about the difference between group and solo activities, he said, "Solo activities make my mentality grand. When promoting as WEi, there are five more members, so I can rely on them. But, working alone is a lot of pressure. I gained the courage to overcome that pressure, and I grew up well." 
Notably, the members encouraged Yohan by saying, "The title song is sophisticated and excellent."
Also, Yohan talked about the differences between the solo Yohan Kim and the WEi member Yohan Kim. He said, "Isn't the biggest difference between being able to show myself for 3 minutes?" he laughed.
All songs of Yohan Kim's 'Illusion' with sweet and chic charm will be out on various music sites at 6 pm on January 10.
Read More About: Rocking Doll Presented An Addictive Performance On SBS 'Inkigayo'
2021 kpop news
,
2021 kpop news updates
,
best kpop news site
,
breaking news kpop
,
daily kpop news
,
Group WEi
,
Korean celeb news
,
KPOP
,
Kpop artist
,
Kpop artists
,
kpop celebrity news
,
Kpop chart and news
,
Kpop current news
,
kpop daily news
,
Kpop idols
,
Kpop latest news
,
Kpop news
,
Kpop news articles
,
Kpop news sites
,
kpop news update
,
Kpop recent news
,
Kpop trending
,
KPop trending news
,
Kpop trending now
,
Kpop Wei
,
KPOP2021
,
KPOPIDA
,
KPOPNEWS
,
trending kpop
,
Trending Kpop news
,
trending kpop update
,
trending news
,
trending update kpop
,
Wei
,
Wei instagram
,
wei members
,
wei news
,
wei performances
,
WEI_BYE BYE BYE
,
wei_kim yohan
,
Wei_show
,
yohan kim
,
Yohan Kim_Taekwondo