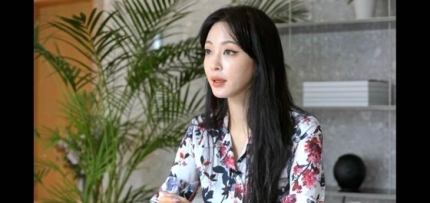 Actress Yeseul Han fought head-on over the controversy.
On June 9th, Yeseul Han released a 23-minute video on her YouTube channel, explaining everything from her boyfriend's past to the Burning Sun controversy.
Rather than the obvious tearful explanations, she boldly addressed rumors stating at times "should I even say this?" Also, she didn't hesitate to curse several times emphasizing, "celebrities are people too." "I had a lot to say and resolved my frustration through this video."
So, below is a Q&A summary of Yeseul Han's response to growing rumors.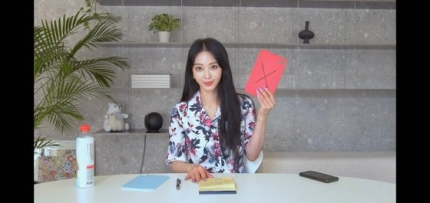 – Did you date a rich businessman named Wonjin?

"That's right. I did. I feel sorry that his name is mentioned after a long time. But, this is a private issue. So, I'd rather not talk about it. Please understand."
– Did you got a Ferrari as a gift?

"He gave it to me as a gift. I got it. What's wrong with that? Can't you give your girlfriend a car as a present? Also, my boyfriend bought it for me. Can't I proudly say that?"
– Have you ever been to America together?

"No. I've been to America alone."
– Is Teddy among your past lovers?

"He's in an open relationship with me. He's the friend I loved so much. If a man and a woman can date, they can break up. But after a breakup, I don't know why the words 'there must have been a problem,' 'there's must have been another woman,' or 'he cheated on her,' are coming out. So, why does there need to be this kind of reason for a man and a woman to break up? We dated and broke up naturally."
– Is it true that Teddy dumped you because of Blackpink Jennie?

"I don't know Jennie's history at all and I've never seen her. So, it's absolutely not because of Jennie."
-I heard that you are raising your current boyfriend because your boyfriend dumped you.

"I feel bad. Talking like this without knowing the details… Other boyfriends know how novel this story is. My boyfriend is still very young. So, yes, there are things he should work on but "raising up," wow, what a lovely expression. I see it more as "building him up," even that sounds funny. They say that a talented woman treats her boyfriend well. So, of course, I'm going to help him. My boyfriend isn't a "beastie boy" either.
-Is it true that you gave your boyfriend (Sungjae Ryu) a Lamborghini Huracan?

"No. It's my car. I really like purple."
– Is your boyfriend from a host bar?

"No. There are reports of him working in the adult entertainment industry, but no. He's never been or worked at a host bar. Also, he is not a scammer or someone who ripped off other people. He's not a sex worker either. As far as I know, he's not that kind of person. It's unforgivable to trample on a man's bright future with malicious comments."
-Why did you reveal your boyfriend's face?

"I knew by revealing his face; his past will be revealed too. But, I did without hesitation because I was confident in his past. I knew he was not a problematic person."
– There is a victim of your boyfriend's crimes?

"I'm curious about it too. So, please report it to the police and file a complaint. I will reveal the truth in the court of law. I'd rather talk about it then. So, let's reveal it in court."
– Is it true that you are the 'drugged up' actress in the Burning Sun club?
"I went to Burning Sun only once in my life. It wasn't a room. It was a public hall where everyone could see me. Because of going there once, I've been painted as a "drug addict" and actress that was "drooling" all over herself and someone promiscuous with her personal life. Using Burning Sun to kill Yeseul Han. Great. I'm going to be suing. Also, not everyone who went there is a drug addict. I went out there to party in that hall. I had a really great time with my friends, and because I'm a celebrity, there was a ton of bodyguards there. So, would I have been crazy enough to do drugs there? I will reveal everything in court.
– Is it true that you received 1 billion won in compensation for a medical accident?

"No. The body is the most important part, so it's sad that people often say it's just a scar. To some, it's just a scar. But, for me, it's more of a pain. I was treated like a money thief trying to get compensation. I'm the victim… I got killed twice. So, those who haven't seen it will never know the situation. I've experienced it deep within my bones. I've been hurt that money is not enough to compensate it. So, it's not easy to talk about it.
– Is it true that you worked at an LA room salon?

"I've never been to a room salon in LA. I was just an ordinary student. I didn't even know I was going to be a celebrity. And, I worked part-time at a clothing store, department store, or restaurant. In fact, people around me recommended me to go to a supermodel contest. And, I won first place and was pressured to go to the finals held in Seoul. It was an event hosted by SBS."
-I'm curious about your mom's job.

"She ran a cosmetics store and did skincare. I don't know what happened to the Koreans. I've been in Korea for 20 years… I'll ask my mom."
-Why haven't you sued?

"Everyone who cares about me said, "Don't react." If I keep quiet, everything will pass. So, it's a little unfair, and I am angry. But I've been told to be patient and make decisions wisely. I figured it was just gossip. So, I tried not to take it seriously but that wasn't the case. How is it different from attempted murder when you trample on someone's personal life with groundless attacks and false speculations?
Read More About: Somin Jeon Meaningful Post… Is It About The Bullying Issue?
2021 kpop news
,
2021 kpop updates
,
actress han yeseul
,
han yeseul
,
han yeseul kpop
,
han yeseul rumors
,
KPOP
,
Kpop 2021
,
Kpop artist
,
Kpop artists
,
Kpop idols
,
kpop issue updates
,
Kpop issues
,
Kpop news
,
Kpop trend
,
Kpop trending
,
KPop trending news
,
Kpop trending now
,
KPOP2021
,
Kpopall
,
KPOPIDA
,
KPOPNEWS
,
trending kpop
,
Trending Kpop news
,
trending kpop update
,
trending update kpop
,
yeseul han
,
yeseul han rumors