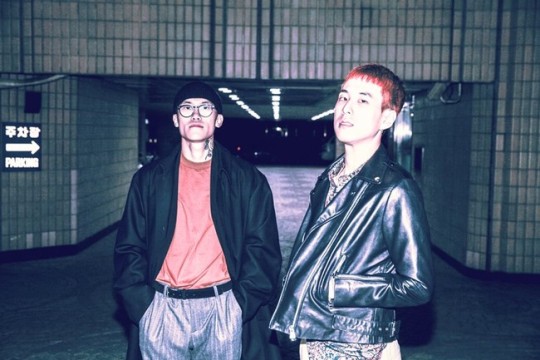 Kpop hip-hop duo XXX (KIM XIMYA, FRNK) will open a pop-up shop to celebrate the 5th anniversary of their debut EP, KYOMI.'
On November 13 & 14, an offline pop-up shop will take place at Hongdae Heights Store to celebrate the 5th anniversary of the release of XXX's debut EP 'KYOMI.
Details such as the merchandise lineup sold in the pop-up shop and the operation of the shop will be announced separately later.
XXX is a Kpop hip-hop duo formed by rapper 'KIM XIMYA' and producer 'FRNK.'
In July 2016, XXX debuted with the unusual attention of international media through the EP 'KYOMI,' in July 2016. Particularly, various foreign media covered two music videos of the debut EP 'Flight Attendant' and 'Liquor.'
Also, it received considerable praise from overseas media, including the official screening of the Atlanta International Film Festival.
Since then, they received praise from major overseas media such as the New York Times and Billboard through full-length albums 'LANGUAGE' and 'SECOND LANGUAGE.'
In addition, the global renowned media 'Pitch Fork' highlighted them as the highest rating among Korean hip-hop albums. Also, they consider them as the first domestic release album in Korean hip-hop history.
So, for more information on KYOMI's 5th Anniversary Limited Edition and pop-up shop, visit the 'Beasts and Natives Alike' website.
Read More About: TWICE Releases Additional Teasers For 'The Feels'
2021 kpop news
,
2021 kpop news updates
,
2021 kpop updates
,
2021 news kpop
,
best kpop news site
,
daily kpop news
,
Korean celeb news
,
KPOP
,
Kpop 2021
,
Kpop artist
,
Kpop artists
,
kpop celebrity news
,
kpop daily news
,
Kpop idols
,
Kpop latest news
,
Kpop news
,
Kpop recent news
,
Kpop trend
,
Kpop trending
,
KPop trending news
,
Kpop trending now
,
kpop trending update
,
KPOP2021
,
Kpopall
,
KPOPIDA
,
KPOPNEWS
,
Kpopnews 2021
,
Kpopnews2021
,
latest kpop news
,
recent kpop news
,
Trending
,
trending 2021
,
trending kpop
,
Trending Kpop news
,
trending kpop update
,
trending news
,
trending update kpop