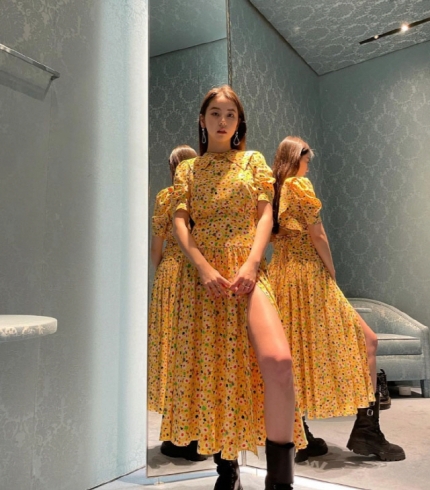 Actress Sohee Ahn from the group Wonder Girls showed off her slim legs.
On the 9th of March, Sohee Ahn posted a photo on her Instagram account.
The picture shows Sohee Ahn wearing a costume in a place that looks like a fitting room. Sohee Ahn is wearing a Spring dress. In the photo, she raised one leg slightly. The drastic style of her dress revealed her slender thighs. She perfectly expressed the image she wanted to impose.
Also, Sohee Ahn's unique chic expression shows off her beauty. Her appearance was completed as a pictorial, capturing the eye of the viewers.
Meanwhile, Sohee Ahn recently appeared on MBC 'I Live Alone' and shown viewers her daily life.
Read More About: Sunmi Appeared On TVN's 'Comedy Big League'