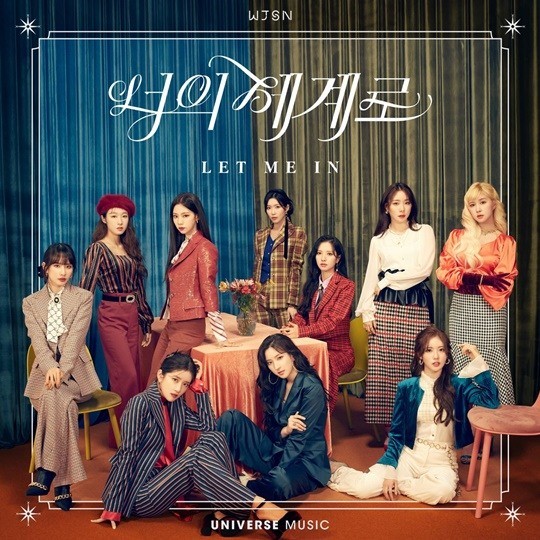 The global fandom platform UNIVERSE is releasing a new song with the Kpop group WJSN. On September 13th, the global fandom platform UNIVERSE said, "WJSN will release of the new song 'Let Me In' on September 23rd, Thursday. In addition, we will release the scheduler and cover image for the new song 'Let Me In' through their official social media channel at 6 pm on September 13th."
WJSN appeared as a space influencer in the UNIVERSE original entertainment variety show, 'The Secret of the GRAND MANSION: THE MISSING GIRLS.'
They captured the attention of global fans with their extraordinary reasoning and entertainment skills.
In addition, WJSN is showing off its new charm by participating in various UNIVERSE content such as pictorials and radio broadcasts. They are raising fans' curiosity about what concept they will present through the new song 'Let Me In.'
UNIVERSE music has been releasing original songs. It starts with IZ*ONE's 'D-D-DANCE' in January, Sumi Jo and Rain's 'Guardians' in February, Jihoon Park's 'Call U Up (Feat. Lee Hi) (Prod. Primary)' in March, (G)I-DLE's 'Last Dance (Prod. GroovyRoom)' in April, Daniel Kang's 'Outerspace (Feat. Loco)' and AB6IX 'GEMINI' in May, CIX 'TESSERACT (Prod. Hui, Minit),' THE BOYZ's 'Drink It,' and MONSTA X's 'KISS OR DEATH' in July, and ASTRO's 'ALIVE' this September. They produce high-quality music and videos presented globally and as 'UNIVERSE Music' content that you can trust and listen to. These songs solidify UNIVERSE's position in the Kpop market.
Meanwhile, the new song 'Let Me In' will be out on various music sites at 6 pm on September 23rd. The full version of the music video will be released exclusively through the UNIVERSE app.
Read More About: HOT ISSUE Begins Comeback Countdown, 'ICONS' Scheduler Released!
2021 kpop news
,
2021 kpop updates
,
best 5 autumn singers
,
best Kpop girl group
,
best kpop news site
,
best Kpop site
,
best kpopstar
,
bts the best album
,
daily kpop news
,
daily kpop update
,
KPOP
,
Kpop 2021
,
Kpop artist
,
Kpop artists
,
Kpop daily
,
kpop daily news
,
Kpop idols
,
Kpop news
,
kpop news daily
,
KPop treasure
,
Kpop trend
,
Kpop trending
,
KPop trending news
,
Kpop trending now
,
kpop trending update
,
KPOP2021
,
Kpopall
,
KPOPIDA
,
KPOPNEWS
,
The Best Album
,
the best kpop girl group
,
the best kpop girl group of 2021
,
the best kpop group of 2021
,
Trending
,
trending 2021
,
trending kpop
,
Trending Kpop news
,
trending kpop update
,
trending news
,
trending update kpop
,
WJSN
,
WJSN Comeback
,
wjsn dayoung
,
WJSN EUNSEO
,
WJSN members
,
wjsn the black
,
WJSN_Bona
,
WJSN_Easy
,
WJSN_Eunseo
,
WJSN_Exy
,
WJSN_My Attitude
,
WJSN_Seol-A
,
WJSN_SeolA
,
WJSN_Unnatural