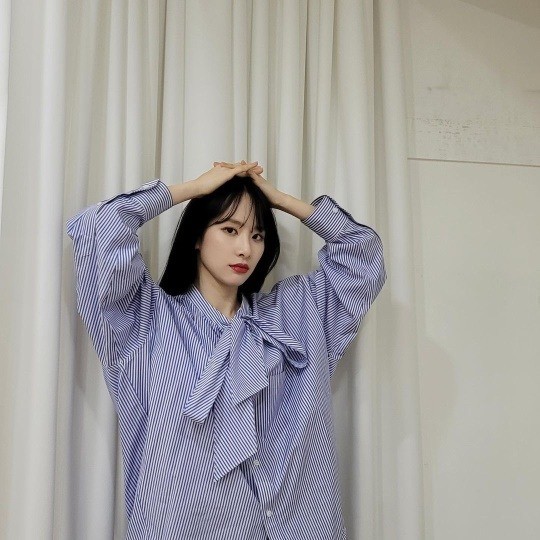 WJSN member Seol-a showed off her fairy-like beauty.
On the afternoon of the 25th, Seol-A, a member of WJSN, posted two photos on her Instagram. Her posted photos have the caption "go home."
In the released photo, she puts her hand on her head and shows off her cute beauty. In her one photo, she is smiling with her mouth raised. And, the other photo showed she is staring at the camera with a proud expression. You can get a glimpse of Seol-A's sensational fashion sense through tie-tied hair with a ribbon shape, navy blue striped shirt.
Meanwhile, WJSN, where Seol-A belongs to has received a lot of love by releasing a new mini-album, 'UNNATURAL' on the 31st of last month.
Read More About: Sandara Park and Lee Se-young In A Lovely Two Shot
2021 kpop news
,
2021 kpop news updates
,
2021 kpop updates
,
Kpop 2021
,
Kpop artist
,
Kpop artists
,
Kpop news
,
Kpop trending
,
KPop trending news
,
Kpop trending now
,
kpop trending update
,
KPOP2021
,
KPOPIDA
,
KPOPNEWS
,
Seol-A
,
Trending
,
trending 2021
,
trending kpop
,
Trending Kpop news
,
trending kpop update
,
trending news
,
trending update kpop
,
trending updte
,
WJSN
,
WJSN Comeback
,
WJSN_Seol-A