PLCC competition between credit card companies has grown to excessive levels.
We must enhance brand loyalty and the advantageous PLCC.
You need to take an interest in the fanship you want.
If BTS and IU PLCC come out, it's possible.
Do you know PLCC? It is an abbreviation of 'Private Label Credit Card.' In Korean, it's a 'Commercial Label Credit Card.'
When viewed as a large category, it may be an 'affiliate card.' The concept is that credit card companies collaborate with Yongin Everland, CGV, or Starbucks to provide more benefits to their users.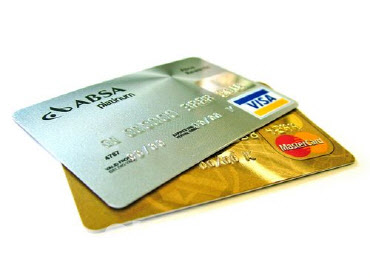 Why did PLCC come out?
In fact, until a few years ago, the word PLCC was not common. There was no need to use it because there were many different benefits. For example, there will be a discount on movie tickets or half price at an amusement park if the previous month's performance is more than 300,000 won.
However, these benefits have decreased recently. Credit card companies profit from payment and settlement has become harder than in the past, and the so-called cherry picker seems to have grown.
A Cherry Picker is a word that refers to people who only enjoy benefits. It can be a headache for credit card companies. From the point of view of the credit card company, it is necessary to use the card as much as possible to enjoy the benefits, but this is often not the case.
Card payment fee rates also continue to decrease. Although the card life of office workers has become common, we may see it as the reason why credit card companies are 'crying' and reducing benefits.
Then, the idea came out, 'Let's drive the benefits to the genuine customers.' The idea is to give more benefits to people who have a high affinity for the brand and frequently use it.
Card companies can expect a 'lock-in' effect that attracts people who use the brand as subscribers. Companies that run the brand can benefit their loyal customers more.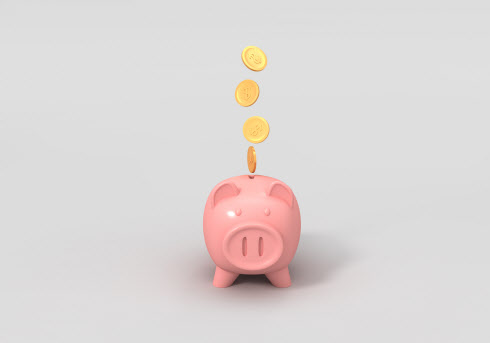 It can also carry out additional projects. As big data analysis becomes easier than before, a collaboration between credit card companies and other companies has become possible.
For example, if a delivery app analyzes the sales trends of its platform entrants and evaluates their creditworthiness, credit card companies offer discounts on commissions or offer loans from other affiliates such as Capital at low prices. No one has realized it yet, but it is a feasible plan.
Recently, credit card companies are scrambling to pay PLCC. Credit card companies, which used to be 'no different from affiliate cards,' are also competing to increase PLCCs. There are also frequent marketing materials that say, 'someone cooperated with some company to submit a card.' It seems like the era of PLCC has come.
However, there are also some side effects. The original PLCC is a collaboration between a brand with a fandom and a credit card company. PLCCs whose meaning has faded are often coming out. This is the case when an unfamiliar brand and a credit card company collaborate and say, 'We paid for PLCC,' or 'This is PLCC' while giving benefits that are no different from affiliate cards.
A credit card company official said, "It is also true that PLCC has become vaguely differentiated from affiliated cards."
What if a BTS card was made?
The core of PLCC is fan sentiment. It depends on how many fans you are gathering. Celebrity cards are also possible in this context. It is like a 'BTS card' or 'IU card.'
Recently, among credit card companies, the number of PLCCs has been increasing. I think "it would be better to work with a group of true fans and plan something socially helpful."
Fan clubs of famous celebrities have long been thinking about 'social contribution' beyond simple fan sentiment. The most common example is a 'rice wreath.' When there is something to celebrate, such as a performance or a birthday of a star you support, you send a 'rice wreath' rather than a disposable wreath that the star can use but throws away after.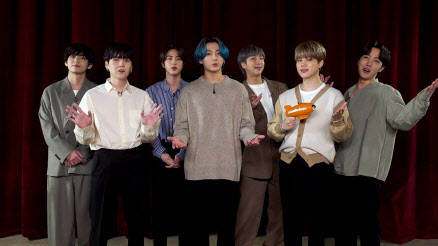 Rice wreaths came from recyclable materials such as paper. After the event, wreaths are classified as recyclable. They will donate the rice to the underprivileged in our society, such as orphanages, under the name of stars. It will be a unique event that helps the socially underprivileged while raising the star's name.
In terms of donations, BTS's fan club ARMY is not the least either. There were reports of related news several times. It can be a good example of the fan's affection towards a star. I think the fan sentiment toward IU, a top solo singer, and Youngwoong Lim, who has emerged as a trot star, will be similar.
How about this? The card companies are trying to come up with a way to make their good fandom a reality. It is to make the IU PLCC and BTS PLCC.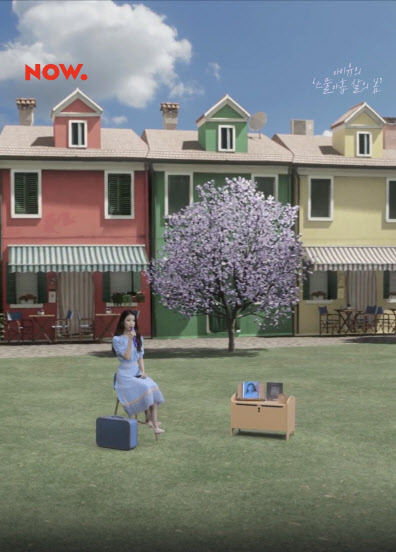 How about if you save 1% of the total payment amount? Then, donate it to a social organization or international relief organization in the name of a star? It is also in line with the ESG management advocated by fortress companies. Credit card companies can secure true fandom, and fans can exert a good influence on our society.
Who is the 'long-lasting good star' of our time?
Credit card companies said that some card products targeted the fandom of celebrities in the past. In the beginning, there was some recruiting effect.
However, the reason that it has been difficult to see such card launches in recent years lies in 'the uncertainty of celebrities.' Usually, when a card is released, it has to be used in the market for about 4 to 5 years. But, there are many cases where it flashes and stops at the beginning.
The fate of celebrities who live on the public's attention may lead to incidents and accidents in which their image is tarnished. Clean images often fall into the abyss by drunk driving, a slip of the tongue, or a mistake at one moment. In other words, there are not many stars who will stick out the face of card products that will be used for more than four to five years.
Let's think about it.
A star who can maintain top-notch popularity for more than four to five years and positively influence society without causing deep disappointment to the public disappointment. Who will it be?
Perhaps in the future, they will be the ones who appear in PLCC made by card companies from now on. If appearing in telecommunication companies or cosmetics advertisements proves that they are the top stars of our time, then the stars in PLCC will become a symbol of being a star loved by the next generation.
Read More About: BTS Jin Chinese Fans Put Large Wrapping Advertisement Across HYBE Building
2021 kpop
,
2021 kpop news
,
2021 kpop news updates
,
2021 kpop updates
,
2021 news kpop
,
2021 updates on kpop
,
BTS PLCC
,
BTSTREND
,
IU
,
iu 2021
,
iu kpop
,
IU PLCC
,
iu works
,
IU_Kpop
,
KPOP BTS
,
Kpop IU
,
Kpop trend
,
Kpop trending
,
KPop trending news
,
Kpop trending now
,
kpop trending update
,
Kpop_BTS
,
Kpop_IU
,
Kpop-IU
,
KPOPNEWS
,
Trending
,
trending 2021
,
trending kpop
,
Trending Kpop news
,
trending kpop update
,
trending news
,
trending update kpop