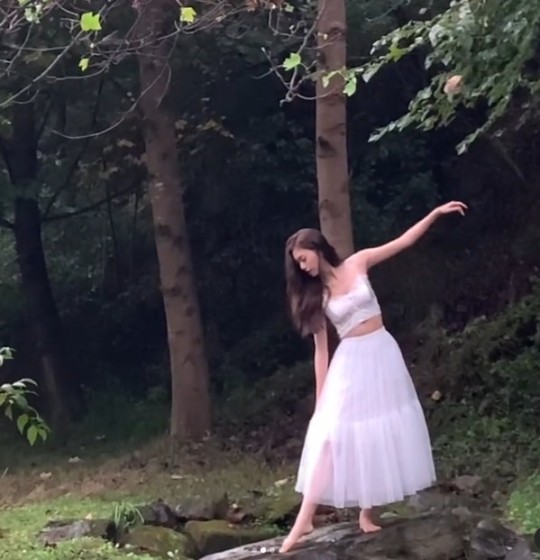 Kpop group Weki Meki member Doyeon Kim boasts her fairy-like charm.
On December 27, Doyeon posted a picture and a video on her Instagram along with the caption, "The day the rain came just right."
It was a behind-the-scenes cut taken during the concept photoshoot for their mini-album released last month. Wearing a pure white outfit, Doyeon attracted attention by showing off her neat charm with the forest in the background.
Kpop group Weki Meki's fifth mini-album 'I AM ME.' is an album that honestly tells the story of 'me' in the twenties. The members actively participated in planning, writing lyrics, and composing. The title song 'Siesta' is a pop genre song with aspirations for a bigger leap after waking up from a nap. Also, the choreography team Lachica participated in creating choreography.
Read More About: Tomorrow X Together, One Of Teen Vogue's 'Best Albums Of 2021' With 'The Chaos Chapter' Series
2021 kpop news
,
2021 kpop news updates
,
best kpop news site
,
breaking news kpop
,
daily kpop news
,
group weki meki
,
Korean celeb news
,
KPOP
,
Kpop artist
,
Kpop artists
,
kpop celebrity news
,
Kpop chart and news
,
Kpop current news
,
kpop daily news
,
kpop group weki meki
,
Kpop idols
,
Kpop latest news
,
Kpop news
,
Kpop news articles
,
Kpop news sites
,
kpop news update
,
Kpop recent news
,
Kpop trend
,
Kpop trending
,
KPop trending news
,
Kpop trending now
,
kpop trending update
,
KPOP2021
,
KPOPIDA
,
KPOPNEWS
,
Trending
,
trending 2021
,
trending kpop
,
Trending Kpop news
,
trending kpop update
,
trending news
,
trending update kpop
,
WEKI MEKI
,
weki meki member
,
weki meki members
,
Weki Meki'