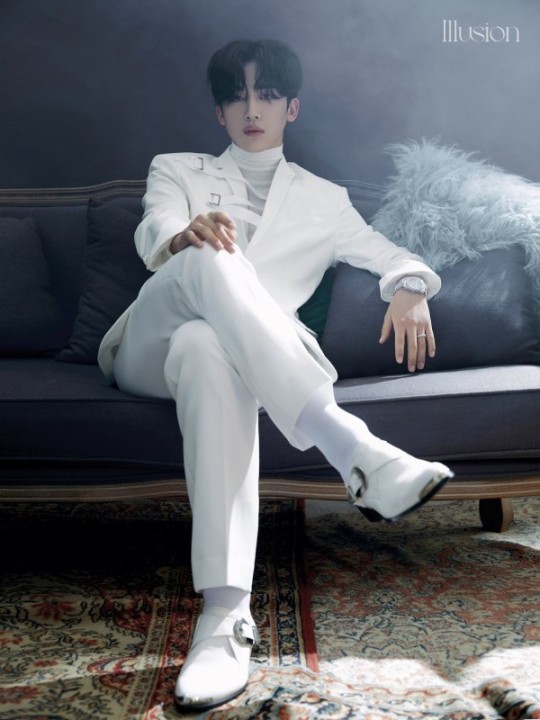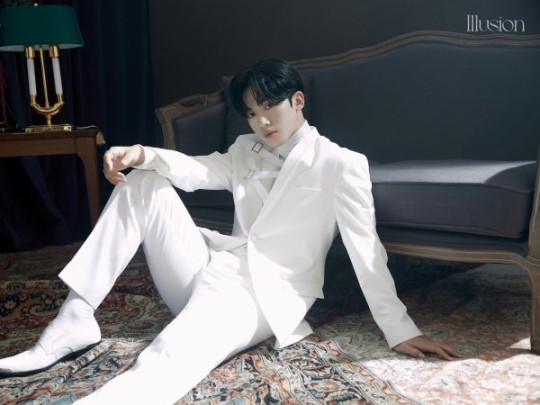 Kpop group WEi member Yohan Kim, who makes a solo comeback, raised expectations for the new album with his pure white aura. Yohan Kim released the concept photo of the 'Chic-B' version of his solo mini-album, 'Illusion,' through the official social media at midnight on December 30.
In the photos released sequentially, Yohan Kim caught the eye at once, revealing his pure white aura with all-white styling. Notably, the white color contrasted with black hair, dark eyebrows, and dark features further highlight Yohan's full charm.
Here, Yohan added a deep look to reveal his heavy charisma and a more mature charm. His slightly messy hairstyling and the soft light also completed a languid yet dreamy mood, stimulating curiosity about 'Illusion.'
Yohan Kim's solo mini-album 'Illusion' depicts the fantasy that everyone dreams of in a chic and dreamy style, as it means fantasy and hallucination. Yohan participated in the rap making of a total of 3 tracks. It includes the title song 'DESSERT,' 'SELFISH,' and 'Landing On You.'
So, his participation further raises the anticipation for the album's release.
With 'Illusion,' Yohan Kim will surely solidify the term 'all-rounder' once again. He will fully demonstrate his infinite charm and upgraded musical ability.
Kpop group WEi member Yohan Kim's 'Illusion' will be out through online music sites before 6 pm on January 10, next year.
Read More About: MC Mong Releases His New Album 'Dark Hole' & Hosts An Exclusive Concert Today!
best Kpop girl group
,
best kpop news site
,
best kpopstar
,
breaking news kpop
,
daily kpop news
,
Fandom
,
Group WEi
,
Hip-hop Idol JIN
,
Jin
,
JIN news
,
Korean celeb news
,
Korean singer
,
Korean singer songwriter
,
KPOP
,
Kpop album
,
Kpop beauty routine
,
Kpop boy group
,
kpop celebrity news
,
Kpop chart and news
,
Kpop colllaboration
,
KPOP comeback
,
Kpop current news
,
kpop daily news
,
Kpop fashion
,
Kpop girls group
,
kpop idol JIN
,
Kpop idols
,
Kpop issues
,
Kpop latest news
,
Kpop music chart
,
Kpop news
,
Kpop news articles
,
Kpop news sites
,
kpop news update
,
Kpop recent news
,
Kpop skin care routine
,
Kpop skincare routine
,
KPop trending news
,
Kpop Wei
,
KPOPNEWS
,
Singer JIN
,
South Korean singer songwriter
,
the best kpop girl group
,
the best kpop girl group of 2021
,
the best kpop group of 2021
,
the top kpop group
,
top kpop boy group
,
top kpop girl group
,
Wei
,
Wei instagram
,
wei members
,
wei news
,
wei performances
,
WEI_BYE BYE BYE
,
wei_kim yohan
,
Wei_show