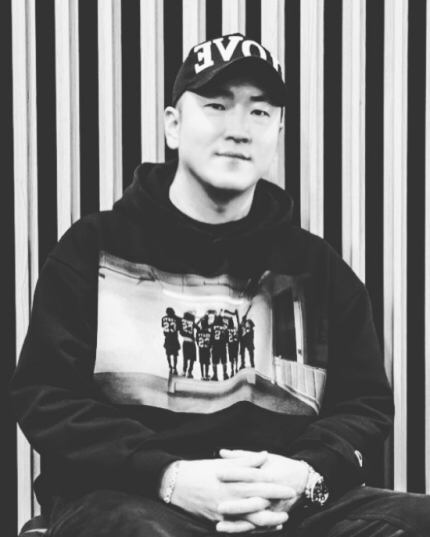 Weeekly, a rookie girl group, made a comeback with their new album.
Weeekly's 3rd mini-album, 'We Play,' shows the 'new beginning' of the group's growth. This album includes a total of five new songs, including the title song 'After School.' This is the first mini-album of member Ji-Yoon Shin, with famous, talented producers such as Ryan Jeon, Ji-Eum Seo, Jeong-ah Seo, Na Kim, and Brown Eyed Girls Zea. After 'Reality' and 2nd mini-album, 'My Earth,' Ji-Yoon Shin added her own unique color by recording her own song, 'Lucky.'
Accordingly, they met with Ryan Jeon, the composer of the title song 'After School,' and conducted an interview.
"Weeekly is still completely girls," Ryan Jeon said. He did not hide his love for Weeekly, saying, "Uncle is really cheering for you like the feeling of seeing my nieces." He then emphasized the innocence of Weeekly, saying, "(I actually met them), they are really pure and innocent kids."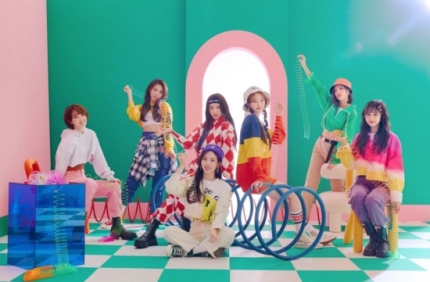 The combination of Weeekly and Ryan is a bit unfamiliar. How was this union formed?
Ryan Jeon said, "Suddenly, a love call came from the company (Play M). When the other artist finished, the love call came and proceeded immediately. So I worked on several songs, of which 'After School' became the title song."
What are the strengths of Weeekly that 'hit composer' Ryan Jeon sees? He choses "bright energy" above all else.
Former composer Ryan said, "Weeekly is a team with really bright energy, and when I actually met them, I felt enormous enthusiasm and determination. It is such a team that can join the predecessor legend girl groups. I think I will be able to create an original theme in the future. I thought that if you do good production, you can make a big success. That's why I feel more attached to them." He praised the potential of Weeekly.
The new song 'After School' exceeded 20 million views on YouTube about a week after the music video was released. Overseas netizens' enthusiastic reaction towards Weeekly is continuing in the music video comments.
In response, former composer Ryan said, "I thought it would. Of course, we are K-pop and we should be popular with the domestic public, but we also have to look globally. I assured that overseas fans would definitely like it."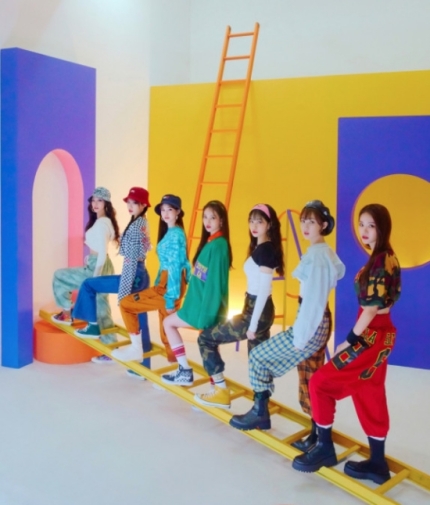 He continued, "I made a lot of effort to promote them globally. I took a lot of care so that overseas fans do not feel rejected." Ryan Jeon said that the staff who worked with him for 10 years to do good music were also with him this time. He explained that he is a competent staff member who worked with EXO 'Lup Mirite' and Hyori Lee's 'City Chitty Bang Bang'.
Lastly, Ryan Jeon said, "I wish the company and the artists a great success in the future. If you give me one more chance, I want to risk my life and death to write a song. If I have a chance, I want to meet you with a good song."
On the other hand, girl group Weeekly is proving strong growth by breaking its own record of initial sales volume again.
According to Hanteo Chart, a record sales agency, Weeekly achieved close to 19,000 initial sales copies (record sales for a week based on the release date). It is with their 3rd mini-album, 'We play,' released on the 17th. It broke its own record, proving its overwhelming performance as a leader in the 4th generation girl groups.
Earlier, Weeekly broke the initial sales volume of 13,000 copies of the previous work 'We Can.' Two days after the release of 'We Can,' it raised a record for 5 days, making the town's talk. As with the rapid growth, the initial numbers of' We Play' also raised expectations. The sales volume increased by about 45% compared to the previous work, breaking the record for its own highest initial sales. Weeekly has been solidifying a strong domestic and international fandom since its debut. They are proving a steady 'big force' by breaking the initial sales of each album itself.
Read More: Jessi And Wooyoung Appeared On Running Man
KPOP
,
Kpop 2021
,
Kpop artist
,
Kpop artists
,
Kpop girl artist
,
Kpop girl artists
,
KPOP GIRL GROUP
,
Kpop girl idol
,
kpop girl idols
,
kpop girl news
,
kpop girls
,
Kpop girls group
,
Kpop hottest singer
,
Kpop idols
,
Kpop news
,
Kpop trending
,
KPop trending news
,
KPOP2021
,
KPOPIDA
,
KPOPNEWS
,
Kpopstars
,
Ryan Jeon
,
Trending Kpop news
,
Weeekly
,
Weeekly Comeback
,
Weeekly_We Play