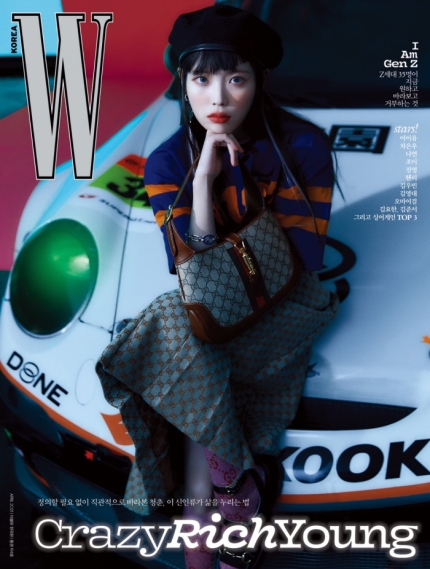 IU will show off her new face.
Recently, 'W. Korea' announced that they will feature IU on its April issue.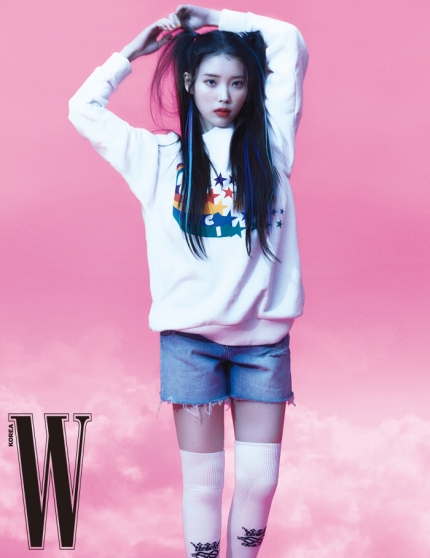 'W. Korea' will feature IU as its April cover model. In her latest pictorial, she wore a cover crop, including a pleated skirt. She is wearing a blue T-shirt with beige prints, which stands out. She wore a white sweatshirt and denim short pants in the second photo, matching her unique style.
Also, she wore Rhyton sneakers with red-green multi-colored shoelaces. Her bags are Jackie 1961 Small Hobo Bag and Gucci Horsebit 1955 Small Shoulder Bag. She paired it with iconic accessories, creating a sensuous pictorial image.
The pictorial took place before the release of IU's 5th album on the 25th. You can see the full pictorial, and her interviews on the April issue of 'W. Korea.'
Read More About: M Countdown Featured Blackpink Rose, IU, and NTX
2021 kpop news
,
2021 kpop news updates
,
2021 kpop updates
,
April cover of W Korea
,
April cover_W
,
IU
,
iu 2021
,
IU 5th Album
,
IU and W magazine Korea
,
iu kpop
,
IU New Album
,
iu tv
,
IU W Korea
,
iu w magazine
,
iu works
,
IU_Kpop
,
Kpop 2021
,
Kpop artist
,
Kpop IU
,
Kpop news
,
Kpop trend
,
Kpop trending
,
KPop trending news
,
Kpop trending now
,
kpop trending update
,
Kpop_IU
,
Kpop-IU
,
KPOP2021
,
KPOPIDA
,
KPOPNEWS
,
Trending
,
trending 2021
,
trending kpop
,
Trending Kpop news
,
trending kpop update
,
trending news
,
trending update kpop
,
trending updte