VeriVery's new album 'SERIES'O' [ROUND 1: HALL]' has been released.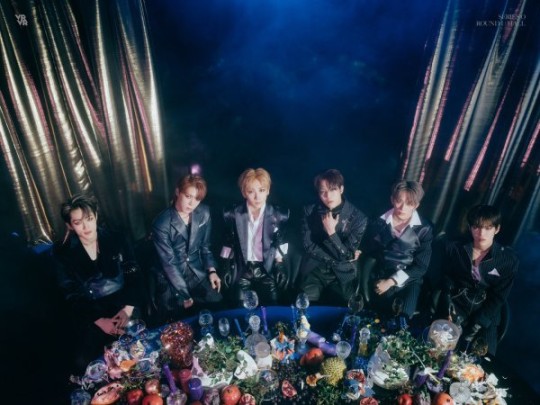 Korean boy group VeriVery released their new album entitled 'SERIES'O' [ROUND 1: HALL]'.
There was various content released in the build up to the album release including a teaser video, official photo, and music video teaser. This was the first appearance of VeriVery in 2021, so it gained a lot of interest from the fans and viewers.
This comeback received a lot of attention from domestic and even from foreign fans. From VeriVery's 'FACE' series last year, their new album 'SERIES'O' is their new beginning in 2021. The 'O', coming from their album's title, has a lot of symbolic meanings such as infinite possibilities and connections. Through their 'O' series, VeriVery had expressed their dark inner space, which all of them possesses. This album tells a story about how to use the darkness they have discovered. In addition, because of the kind of message the album wants to deliver, the people's interests are becoming bigger and bigger.
◇ Even dark is sexy! 'Inverted Beauty' Visual
VeriVery tried to change their style from wearing a suit to Roxyque style. Viewers can see it through the official photo of this album, which they have not tried before. In the photo, VeriVery's refined and seductive visuals, expressing 'Dark Sexy', making the members remarkably mature, but it suits them perfectly.
◇ Frenzy party, stage gourmet
VeriVery's 'Kalgun Dance', sets the stage with dancers for the first time after debut through their title song 'Get Away'. As announced through the music video teaser, VeriVery added details and grandeur in their performance through their title song 'Get Away', expressing 'Frenzy Party', and showed a more complete performance along with an awesome composition.
VeriVery's new single 'SERIES'O' ROUND 1: HALL' was been released on the 2nd of March and as of now, they are into various activities featuring their song 'Get Away'.