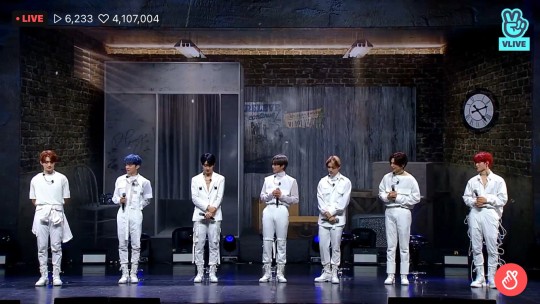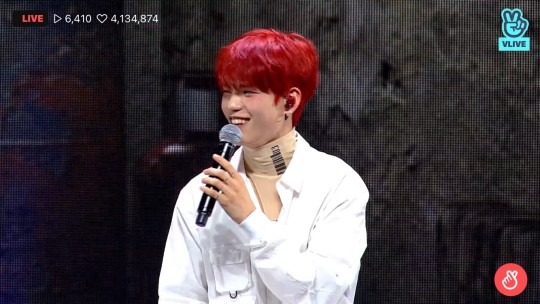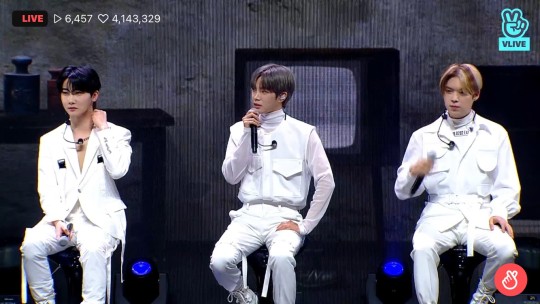 VERIVERY is back with a seductive charm. Kpop group VERIVERY members (Dongheon, Hoyoung, Minchan, Gyehyeon, Yeonho, Yongseung, Kangmin) held a fan showcase to celebrate their comeback with their 6th mini-album 'Series 'O' [Round 2: Hall]' on V Live on the afternoon of August 23rd.
On this day, VERIVERY released their sixth mini-album 'Series 'O' [Round 2: Hall]' after about 5 months, and started their full-fledged activities with the title song 'TRIGGER.'
Regarding this album, Yeonho explained, "This time, we tried to capture the story of VERIVERY, who discovered darkness in the previous work, falling into place somewhere."
This comeback attracts even more attention as VERIVERY comes back to the music industry as a group. It is after Minchan, who got suspended previously due to health problems, finally joined again.
Minchan said, "I was taking a break while working on songs with the members. I also monitor the performance of 'Get Away.'
Gyehyeon, who suffered a foot injury while preparing for the comeback, smiled at the voices of fans who wished for a speedy recovery. He conveyed his regret that he could not perform with the members on stage.
Then, a recent talk continued. Gyehyeon said, "This is a comeback with a longer hiatus than before. During that time, we tried to communicate with fans and the public through various contents."
In this album, kpop group VERIVERY attracted fans worldwide by radiating the most intense charm of all time.
Dongheon said, "We tried to show our grown-up image as much as we can. We exercised hard to show intense charm and gave some change in style."
VERIVERY members could not hide their joy even though they met with 'VERRER' (fandom) after a long time. Yongseung expressed his feelings, saying, "I am glad that you seem to be interested in the story and enjoying it."
In addition, Hoyoung expressed his fan love, saying, "I hope you enjoy this promotion."
Read More About: TREASURE To Host Its First Global Fan Meeting On October 2
daily kpop news
,
daily kpop update
,
group Verivery
,
KPOP
,
Kpop 2021
,
Kpop artist
,
Kpop artists
,
Kpop daily
,
kpop daily news
,
Kpop idols
,
Kpop latest news
,
Kpop news
,
Kpop recent news
,
Kpop trend
,
Kpop trending
,
KPop trending news
,
Kpop trending now
,
kpop verivery
,
Kpop_verivery
,
KPOP2021
,
Kpopall
,
KPOPIDA
,
KPOPNEWS
,
latest kpop news
,
latest kpop updates
,
recent kpop news
,
trending 2021
,
trending kpop
,
Trending Kpop news
,
trending kpop update
,
trending update kpop
,
VeriVery
,
Verivery album
,
Verivery comeback
,
VERIVERY kpop
,
Verivery members
,
Verivery songs