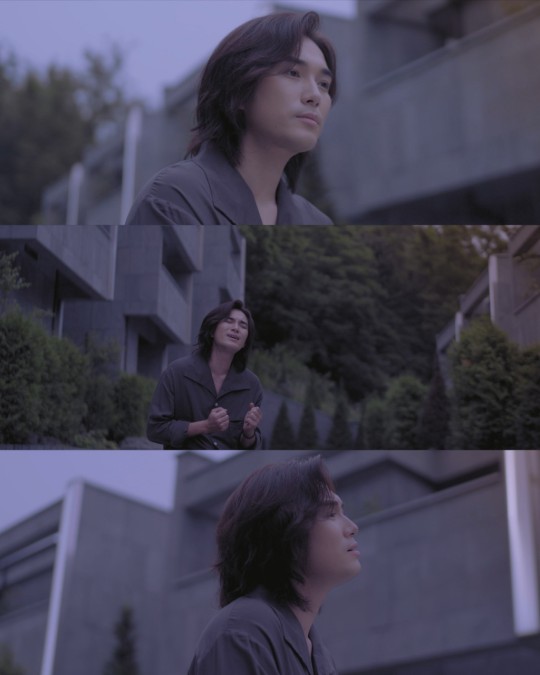 Kpop R&B boy group V.O.S member Kyungrok Kim conveys emotion with 'My Person' this fall. According to Summit Entertainment on September 28, Kpop singer Kyungrok Kim will release the remake single 'My Person' through various music sites at 6:00 pm on September 30.
'My Person' is a remake of The Nuts' original song released in December 2006. The appeal of the band's music was added to the clunky yet delicate voice of emotional vocalist Kyungrok Kim.
The teaser video released on September 27 depicts Kyungrok sitting among the buildings and singing sincerely. Kyungrok, with long hair, expressed the emotional line of 'My Person' with all his strength with his faint eyes.
Meanwhile, V.O.S, to which Kyungrok belongs, released a remake single 'Always Be Here' last month.
Recently, Kpop singer Kyungrok Kim and V.O.S appeared in various entertainment programs such as MBC's 'Hang Out With Yoo,' TV Chosun's 'Romantic Call Centre,' and MBN's 'Voice King.'
Watch the official teaser here.
Read More About: NCT 127, 3rd Full Album 'Sticker' Topped The Japanese Oricon Weekly Chart
2021 kpop news
,
2021 kpop news updates
,
2021 kpop updates
,
2021 news kpop
,
best kpop news site
,
daily kpop news
,
KIM KYUNGROK
,
Korean celeb news
,
KPOP
,
Kpop 2021
,
Kpop artist
,
Kpop artists
,
kpop celebrity news
,
kpop daily news
,
kpop group V.O.S
,
Kpop idols
,
Kpop latest news
,
Kpop news
,
Kpop recent news
,
Kpop trend
,
Kpop trending
,
KPop trending news
,
Kpop trending now
,
KPOP2021
,
Kpopall
,
KPOPIDA
,
KPOPNEWS
,
Kpopnews 2021
,
Kpopnews2021
,
kyungrok kim
,
latest kpop news
,
recent kpop news
,
trending kpop
,
Trending Kpop news
,
trending kpop update
,
trending news
,
trending update kpop
,
V.O.S