The UNICEF Korean Committee announced on the 5th of March that they will be expanding social contribution agreements. This is through the 'LOVE MYSELF' campaign with BTS and Big Hit Entertainment until 2022.
Recently, UNICEF is planning to fund the global child violence eradication campaign '#ENDviolence'. They are planning to collect funds through 'Love Myself' product sales and part of 'Love Yourself' album proceeds. The UNICEF Korean Committee will be receiving a total of $1 million, over the span of two years.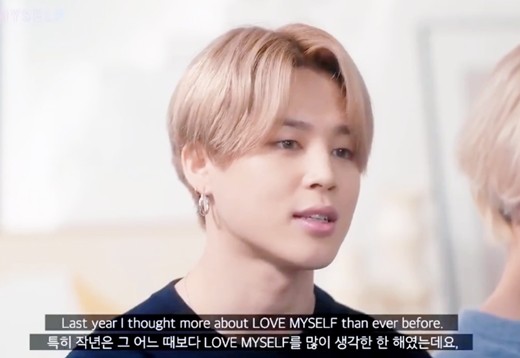 To commemorate the reenactment from UNICEF, a special video was released. In the video, Jimin said, "Before the launch of this campaign, I thought I would like to see people around me crying rather than forced laughter."
"It seems that a lot of changes have come to me as time passed by. So, I looked back to see if I was smiling sincerely. I think I was able to open the door of my heart on my own through 'Love Myself'," he stated.
"It is really surprising. There are many people showing their aggressiveness and sincerity as they participate in this campaign. Also, I was able to heal and grow through their good hearts." He conveyed his gratitude.
Recently, there were reports of BTS member Jimin's constant good deeds through donations. It is causing greater repercussions. In fact, Jimin donated a scholarship fund of 100 million won to Jeonnam Provincial Office of Education. As a result of his good deed, he received the 'Jeonnam Education Hall of Fame' award. He is a contributor to the development of Jeonnam education. Through his donation, it is possible to implement new scholarship programs for 3 years.
Previously, the Busan City Office of Education received a total of 100 million won as a donation from Jimin. The low-income students at 16 schools in Busan make use of all of Jimin's donations.
Jimin is a good influence on his fans. They are constantly practising good deeds quietly. They are replacing desks and supporting school uniforms for Jimin's juniors at his former school. In addition, with the loving support of his fans, it is a really good example of a fandom.