Actor and Kpop group U-Kiss member Junyoung Lee announced a new start at a new agency, Jflex.
On November 11, a representative of JFLEX said, "Actor Junyoung Lee has co-established Jflex and begins his independent journey. The company will provide our full support for him to impress in diverse fields as an actor."
U-Kiss Junyoung Lee, who is attracting attention as a next-generation rising star, has been offered by leading large planning companies. But, he co-founded Jflex and make a full-fledged move as an actor. Notably, the plan is to focus on selecting and focusing on the work more actively as a performer in the future.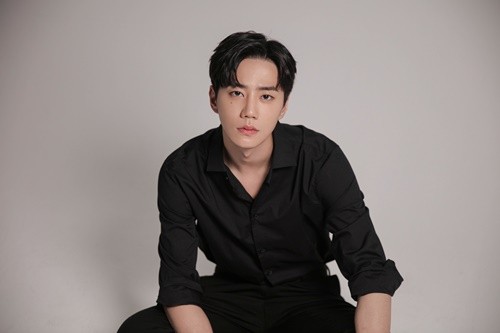 Junyoung Lee made his debut in the entertainment industry by joining the Kpop group U-Kiss in 2014. Recently, he has focused on acting and has established himself as an actor. He started acting in JTBC's 'Avengers Social Club' in 2017. Then, he starred in OCN's 'Class Of Lies,' SBS's 'Good Casting,' MBC's 'Please Don't Date Him,' and KBS 2TV's 'Imitation.'
Mainly, U-KISS member Junyoung played the role of deserter Hyunmin Jung on Netflix's D.P. Then, he is currently starring in the SBS's drama 'Let Me Be Your Knight,' showing his solid acting skills and presence.
Amid a flood of offers from dramas and movies, he will also star on Netflix's original film, 'Love and Leashes,' set for release in February next year.
Read More About: VIXX Leo Explains The Photo With EXO Xiumin
2021 kpop news
,
2021 kpop news updates
,
2021 kpop updates
,
2021 news kpop
,
best kpop news site
,
BTS trending news
,
daily kpop news
,
Korean celeb news
,
KPOP
,
Kpop 2021
,
Kpop artist
,
Kpop artists
,
kpop celebrity news
,
kpop daily news
,
Kpop idols
,
Kpop latest news
,
Kpop news
,
kpop news update
,
Kpop recent news
,
Kpop trend
,
Kpop trending
,
KPop trending news
,
Kpop trending now
,
kpop trending update
,
KPOP2021
,
Kpopall
,
KPOPIDA
,
KPOPNEWS
,
Kpopnews 2021
,
Kpopnews2021
,
latest kpop news
,
recent kpop news
,
Treasure members
,
Trending
,
trending 2021
,
trending kpop
,
Trending Kpop news
,
trending kpop update
,
trending news
,
trending update kpop
,
U-KISS