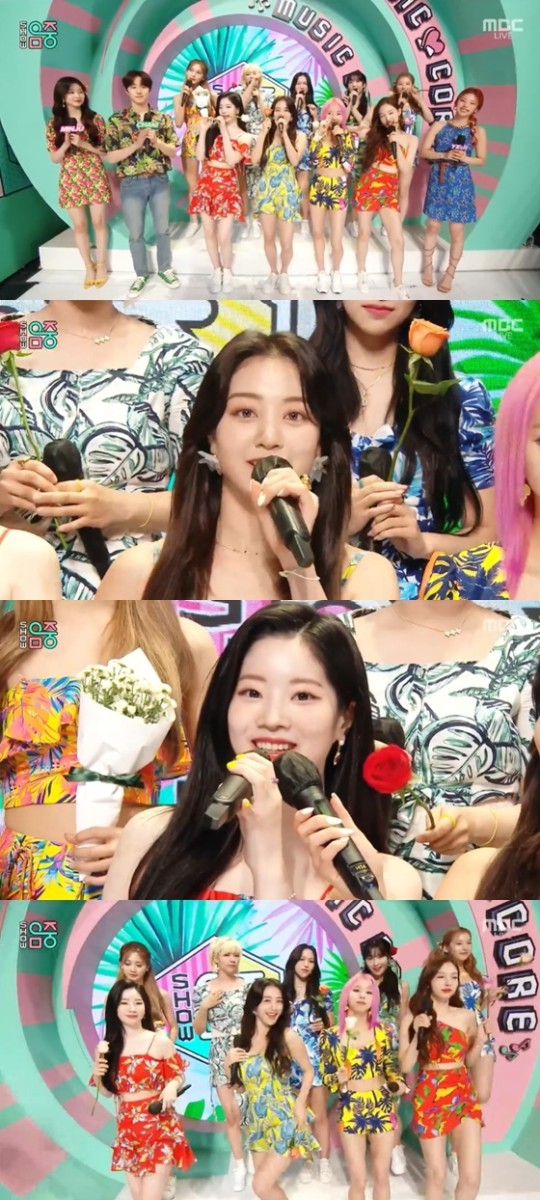 Girl group TWICE made a comeback on 'Show! Music Core' and performed their new song, 'Alcohol-Free.'
On June 12th, TWICE presented their comeback performance on MBC music ranking program 'Show! Music Core.'
Before their performance, TWICE said, "Thank you, ONCE (fandom), for always supporting us. Please see our performance prettily. We missed you more. We know you waited a long time." The members expressed their feelings ahead of their comeback.
TWICE raised expectations by saying, "We made a comeback with our 10th mini-album. This album contains a lot of songs that are good to listen to in the summer. The members participated in writing all songs. Regarding the new song 'Alcohol-Free,' it is a song that compares the feeling of love to a kind of cocktail."
On this day, TWICE presented their comeback performance with 'Alcohol-Free.' They are wearing Hawaiian-style clothes, showing off their refreshing charm. In addition, they attracted attention by expressing TWICE's unique mood.
In fact, 'Alcohol-Free' is a summer song with a new sense in which JYP's representative producer Jinyoung Park wrote, composed, and arranged the lyrics. Also, composer Haesol Lee participated in the arrangement. It combines hip-hop with bossa nova and expresses TWICE's unique color. The lyrics contain magical moments of falling in love, brightening the whole world.
On this day, 'Show! Music Core' featured different k-pop groups and idols. It includes Sungwoon Ha, N.Flying, MONSTA X, WEi, LIGHTSUM, EPEX, GWSN, Everglow, Rocket Punch, TO1, woo!ah!, GHOST9, Bling Bling, BLITZERS, and AQUINAS.
Read More About: BLITZERS Releases Powerful Energy With 'Breathe Again'
2021 kpop girl idols
,
2021 kpop news
,
2021 kpop news updates
,
2021 kpop updates
,
KPOP
,
Kpop 2021
,
Kpop artist
,
Kpop artists
,
Kpop idols
,
Kpop news
,
Kpop trend
,
Kpop trending
,
KPop trending news
,
Kpop trending now
,
KPop_Twice
,
KPOP2021
,
Kpopall
,
KPOPIDA
,
KPOPNEWS
,
trending kpop
,
Trending Kpop news
,
trending kpop update
,
trending update kpop
,
TWICE
,
twice 10th album
,
twice comeback
,
twice comeback album
,
Twice Jihyo
,
TWICE KPOP NEWS
,
twice news
,
TWICE_DAHYUN
,
Twice_KPOP
,
TWICE_SANA
,
twice_taste of love
,
Twice_TZUYU