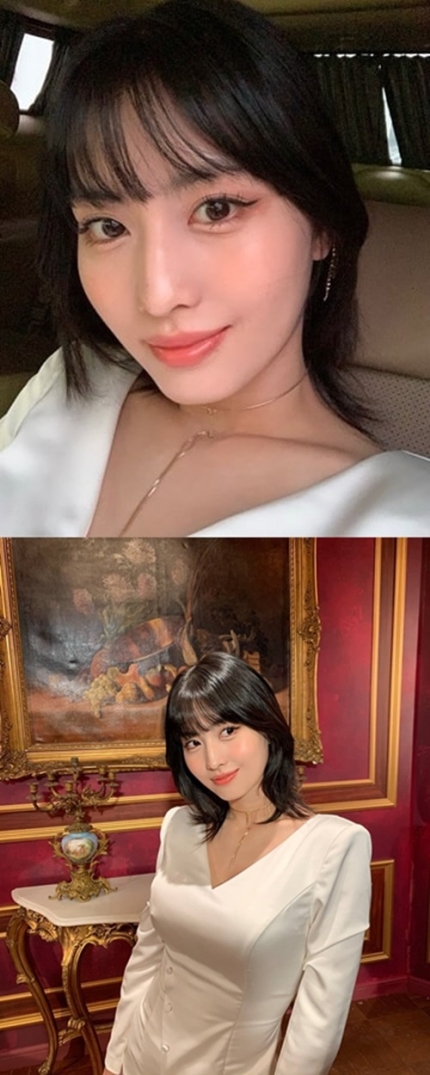 TWICE member Momo released undisclosed photos.
Group member Momo posted several photos with the caption "Perfect World" through her official Instagram on the afternoon of June 23rd.
The photo released this time contains Momo taking a selfie in the car. In another image, she is taking a photo with a luxurious interior in the background.
Above all, Momo attracted the attention of fans with her doll-like beauty.
As of now, TWICE released the title song 'Alcohol-Free' and its music video at 6 pm on June 9th. They officially released the 10th mini-album 'Taste of Love' at 1 pm on June 11th. The title song 'Alcohol-Free' is a 'TWICE New Summer Song' with a new sense. JYP's representative producer Jinyoung Park wrote, composed, and arranged the lyrics and composer Haesol Lee participated in the arrangement.
Read More About: 2PM Reveals Full Teaser Of 'MUST' Sexy & Intense
2021 kpop
,
2021 kpop girl idols
,
2021 kpop news
,
2021 kpop news updates
,
2021 kpop updates
,
2021 updates on kpop
,
KPOP
,
Kpop 2021
,
Kpop artist
,
Kpop artists
,
Kpop idols
,
kpop MOMO
,
Kpop news
,
Kpop trend
,
Kpop trending
,
KPop trending news
,
Kpop trending now
,
KPop_Twice
,
KPOP2021
,
Kpopall
,
KPOPIDA
,
KPOPNEWS
,
MOMO kpop
,
trending kpop
,
Trending Kpop news
,
trending kpop update
,
TWICE
,
twice 10th album
,
twice comeback
,
twice comeback album
,
TWICE KPOP NEWS
,
twice news
,
Twice_KPOP
,
twice_momo
,
twice_taste of love