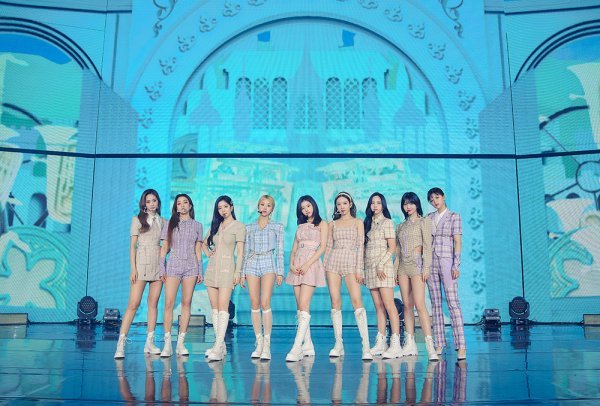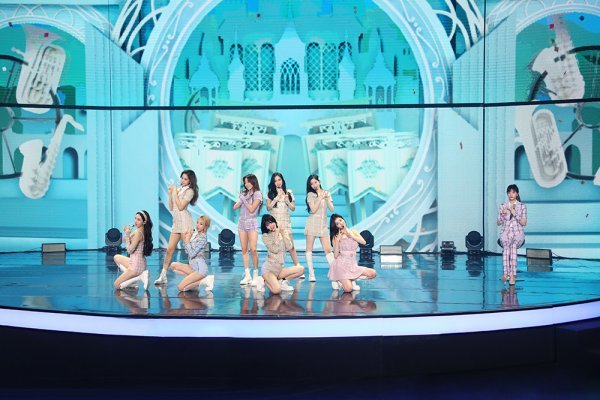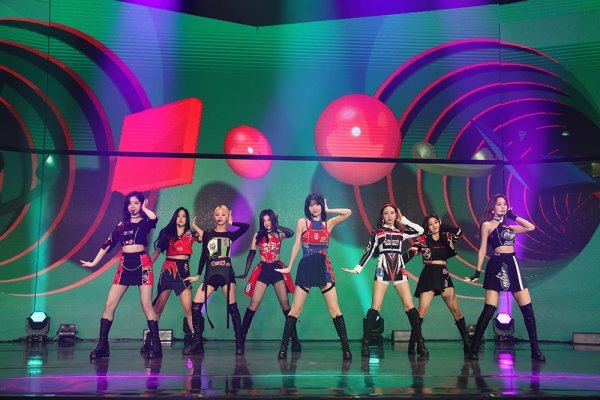 TWICE announces their new single, in Japan on May 12th.
They will release new single 'Kura Kura' in Japan on May 12th.
On the 6th March, TWICE completed their Japanese online live broadcast, 'TWICE in Wonderland.' They released a surprise video to announce the release of their new single at the end of their performance. Nayeon said, "The performance is over, but I promise to meet you all next time. I will give you the big news." The phrase 'TWICE's 8th Japanese single 'Kura Kura' will release on May 12, 2021,' was displayed on the screen.
JYP Entertainment's representative producer Jin-young Park wrote the lyrics for this single 'Kura Kura,' and announced its release of May 12th. "The moment they met the other person, they expressed their feelings of falling deep into the world of their own. It is as if it is enchanted." TWICE will express the mature atmosphere of each member and this will show on the songs in this Japanese album. As of now, it is raising expectations even more.
Local fans enjoyed twice the joy of meeting TWICE as a performer in about a year. They even enjoy the news of the release of TWICE's new album. 'TWICE in Wonderland' unfolded as part of 'Body Feeling Connect Special Live' of Japan's largest mobile telecommunication company NTT DoCoMo. So, this new album will present fresher content. It goes with the theme, 'Stimulating the lost imagination of everyone to meet again at TWICE's Wonderland.'
Particularly, they directed a spectacular song combining various cutting-edge technologies such as extended reality (AR) and complex reality (MR). 'TT', a song loved by its proprietary point choreography.
In addition, TWICE sang the Japanese version of the hit song 'BETTER' (Batter). It is the title song of their 7th Japanese single that delivers healthy energy to the world. Also, they sang 'MORE & MORE', and 'Feel Special.' TWICE's sang the songs and shooked their fans with their rich repertoire.
Meanwhile, TWICE is gaining strong popularity both local and abroad. There are a cumulative shipment of albums from Korea and Japan in December 2020, exceeding 10 million copies. From their debut mini-album 'THE STORY BEGINS in October 2015 to their 3rd regular album 'Eyes Wide Open' in October last year, the cumulative domestic album shipment volume was 5,93,8,508 as of the 8th. From their debut best album '#TWICE,' released in Japan in June 2017, to their 7th single album 'BETTER', sales of local albums exceeded 4,227,81 pieces.
You'll also like: BTS V, No.1 Korean Artist Selected By The Japanese Tweeple
2021 kpop girl idols
,
2021 kpop news
,
2021 kpop news updates
,
2021 kpop updates
,
2021 updates on kpop
,
All kpop
,
Allkpop
,
KPOP
,
Kpop 2021
,
Kpop artist
,
Kpop artists
,
Kpop hottest singer
,
Kpop idols
,
Kpop news
,
Kpop trend
,
Kpop trending
,
KPop trending news
,
Kpop trending now
,
kpop trending update
,
KPop_Twice
,
KPOP2021
,
Kpopall
,
KPOPIDA
,
KPOPNEWS
,
Kpopnews 2021
,
Kpopnews2021
,
Kpopstars
,
Trending
,
trending 2021
,
trending kpop
,
Trending Kpop news
,
trending kpop update
,
trending news
,
TWICE
,
Twice_KPOP