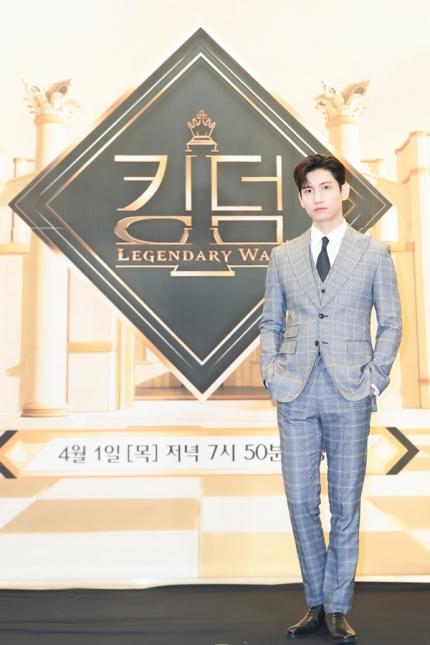 TVXQ member Yunho gets off at 'Kingdom: Legendary War.'
Mnet's Chan-wook Park on Mnet's 'Kingdom: Legendary War' held an online production presentation on April 1st. "Yunho will be edited to focus on the host until the 3rd episode. Then, Kang Min Choi will proceed alone." Chan-wook Park announced Yunho's temporary disappearance.
At the end of February, TVXQ's Yunho was caught in the entertainment business in Cheongdam-dong, Gangnam-gu, Seoul, exceeding the 10 pm business time limit. He was caught and investigated by the police. Afterward, when the police came in, the parties fought to make time for Yunho to escape. Reports said that Yunho tried to escape, but the agency explained that "it is not true." After that, TVXQ's Yunho said, "I will not shoot 'Kingdom' until the police investigation is over."
Meanwhile, Chan-wook Park said, "Changmin's ability to progress is so good. When viewed from the field, he advised the 6 teams on the stage and acted as a senior. I think that he will lead the group well. Please watch a lot with warm affection."
Changmin Kang said, "Thank you for giving a lot of compliments because there are a lot of shortcomings. During the filming of 'Kingdom,' I directly felt that all six teams were making a lot of good energy and synergy while competing.
Read more: Shinhwa and TVXQ's Longevity Image