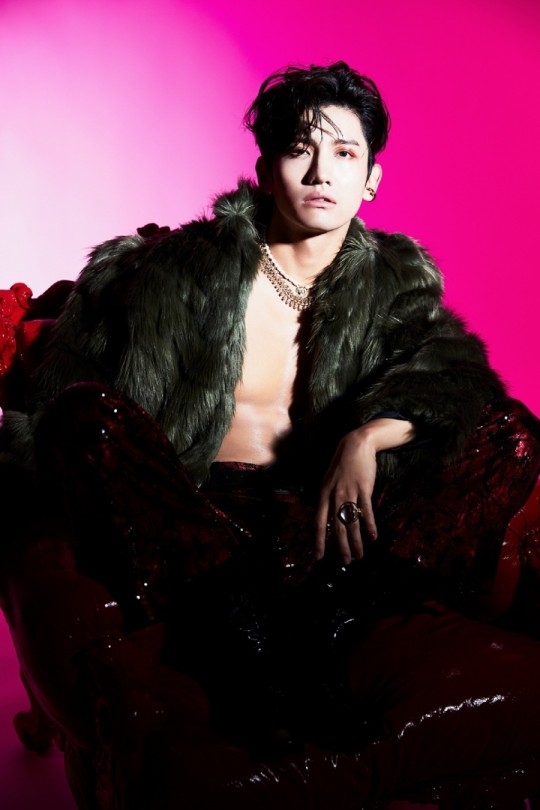 K-pop group TVXQ member Changmin shows off his colorful vocal charms with his second mini-album, 'Devil.'
This album, set for release on January 13, includes the title songs 'Devil' and 'Alien' written by Changmin, as well as 'Fever,' 'Maniac,' 'Dirty Dancing,' and 'Airplane Mode.'
He will surely fascinate music fans with a total of 6 songs.
The new song 'Dirty Dancing' in this album is a Latin pop dance genre song. It sensibly depicts the process of getting closer to a person who was attracted, at first sight, adding to the song's dangerous and tense atmosphere.
Another song, 'Airplane Mode,' is an easy-listening pop song with a dreamy and comfortable atmosphere. It features Changmin's soft and attractive voice. The lyrics express his desire to put down his cell phone for a while and spend time alone with his loved ones.
K-pop group TVXQ member Changmin will release his second mini-album 'Devil' on various music sites at 6 pm on January 13. Also, he will release the physical album on the same day.
Read More About: K-pop Producer Romantic City To Make A Comeback As A singer After A Year + Releases New single 'VIP Love' On Jan. 23
2021 kpop news
,
2021 kpop news updates
,
best kpop news site
,
breaking news kpop
,
daily kpop news
,
Korean celeb news
,
KPOP
,
Kpop artist
,
Kpop artists
,
kpop celebrity news
,
Kpop chart and news
,
Kpop current news
,
kpop daily news
,
Kpop idols
,
Kpop latest news
,
Kpop news
,
Kpop news articles
,
Kpop news sites
,
kpop news update
,
Kpop recent news
,
Kpop shocking news
,
Kpop trend
,
Kpop trending
,
KPop trending news
,
Kpop trending now
,
kpop trending update
,
KPOP2021
,
KPOPIDA
,
KPOPNEWS
,
shocking kpop news
,
shocking news on Kpop
,
shocking news updates
,
trending 2021
,
trending kpop
,
Trending Kpop news
,
trending kpop update
,
trending news
,
trending update kpop
,
trending updte
,
TVXQ
,
TVXQ member
,
TVXQ_Changmin
,
TVXQ_Yunho