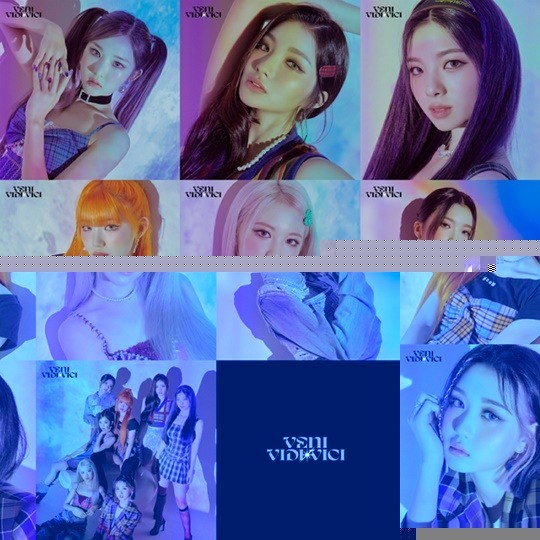 The Kpop group TRI.BE has raised expectations for their new album with their limitless charm. TRI.BE (Songsun, Kelly, Jinha, Hyunbin, Jia, Soeun, Mire) released two individual and group concept photos of their first mini-album, 'VENI VIDI VICI' 'UNIVERSE' version on their official social media on September 30.
In the first concept photo, TRI.BE members exude all the glamour with its bling-bling styling. Their intense glances filled the screen, adding to their mystical charm. So, they attracted the attention of fans.
In another concept photo, TRI.BE with 7-member 7-style radiates plump energy. The seven members harmoniously blended into the retro mood, raising expectations for their new song with charms reminiscent of teen movies.
As such, TRI.BE drew attention by adding their own unique presence over various styles and revealing irreplaceable concept digestibility.
'VENI VIDI VICI' has two versions: Universe and Cosmos. They will release a new album after about five months since their second single, 'CONMIGO,' released in May.
In fact, TRI.BE released all individual and group concepts of the 'Universe' version. On this day, they will release the 'Cosmos' version concept photo. So, fans are paying attention to contents that they will release sequentially in the future.
Kpop group TRI.BE will release their first mini-album, 'VENI VIDI VICI' on October 12 at 6 pm on various online music sites.
Read More About: Kpop Singer-Songwriter Eldon Releases New Single 'Back To You' On Oct. 3
2021 kpop news
,
2021 kpop news updates
,
2021 news kpop
,
best kpop news site
,
daily kpop news
,
Korean celeb news
,
KPOP
,
Kpop artist
,
Kpop artists
,
kpop celebrity news
,
kpop daily news
,
Kpop idols
,
Kpop latest news
,
Kpop news
,
Kpop recent news
,
Kpop trend
,
Kpop trending
,
KPop trending news
,
Kpop trending now
,
kpop trending update
,
KPOP2021
,
KPOPIDA
,
KPOPNEWS
,
Kpopnews 2021
,
Kpopnews2021
,
latest kpop news
,
recent kpop news
,
Trending
,
trending 2021
,
trending kpop
,
Trending Kpop news
,
trending kpop update
,
trending news
,
trending update kpop
,
Tri.be
,
tri.be comeback
,
tri.be conmigo
,
tri.be kpop
,
tri.be rub-a-dum
,
Tribe
,
tribe news