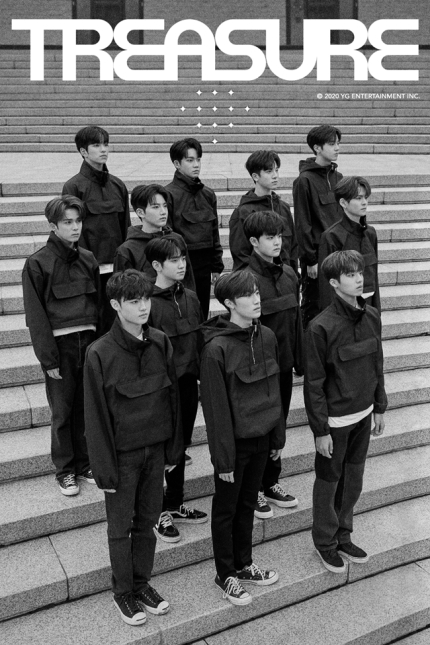 Group Treasure members Doyoung and Junghwan already recovered from the COVID-19. Previously, in July, they both tested positive for the novel coronavirus infection (COVID-19).
YG Entertainment, the agency of Treasure, said on August 3rd, "Treasure members Doyoung and Junghwan have recovered from COVID-19."
"Doyoung and Junghwan have been discharged from the community treatment center on July 23rd and 26th, respectively. In accordance with the clinical judgment from medical staff, there is no risk of further transmission of the infection."
"In the future, we will put our top priority on the health and safety of our artists and employees. We will thoroughly comply with the quarantine guidelines of the health authorities. We will do everything we can to ensure that there are no disruptions to our scheduled actions."
Previously, Doyoung and Junghwan tested positive for COVID-19 in July.
Read More About: ONEUS, 'Shut Up Crazy Hot!' Teaser Released!
doyoung nct
,
Junghwan
,
kim doyoung treasure
,
Korean celeb news
,
KPOP
,
Kpop artist
,
Kpop artists
,
kpop celebrity news
,
kpop daily news
,
Kpop Junghwan
,
Kpop latest news
,
Kpop news
,
Kpop recent news
,
KPop treasure
,
Kpop trend
,
Kpop trending
,
KPop trending news
,
Kpop trending now
,
KPOP2021
,
KPOPIDA
,
KPOPNEWS
,
latest kpop news
,
latest kpop updates
,
recent kpop news
,
treasure
,
treasure doyoung
,
Treasure Junghwan
,
Treasure members
,
Trending
,
trending 2021
,
trending kpop
,
Trending Kpop news
,
trending kpop update
,
trending news
,
trending update kpop