Tiger JK resumes music activities with a new heavy song containing a social message. 
Tiger JK will release a new single, 'Love, Peace' on July 29th. This is a new song he will release after about a year and two months since 'Kiss Kiss Bang Bang,' released in May of last year. The new song will surely receive great attention from hip-hop fans in Korea and abroad.
Drunken Tiger, who declared a new start as Tiger JK after 20 years of experience, has been acclaimed for his new style. He collaborated with Wonjae Woo, Maniac, Way Ched, and Bizzy. Also, he is performing Korean traditional music collaborations that break boundaries.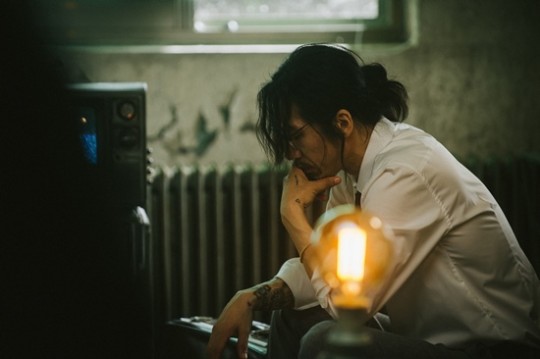 This new song, 'Love, Peace,' contains a special message unique to Tiger JK. Previously, he released a teaser video through Feel Ghood Music's official social media channel. He raised music fans' expectations by delivering tension and magnificent scale against the backdrop of the press conference room and natural scenery. 
In the teaser, Tiger JK, with his long hair tied and dressed in a suit, will surely present deep music with intense charisma. 
Particularly, in the teaser, fellow artists such as Donggeun Yang, Bizzy, Maniac, and Los also appear. So, it is attracting attention as to what kind of scene they will produce with Tiger JK.
Feel Ghood Music collaborated on this project with startup CTRL. The brand storyteller group CTRL (CEO Youngwoong Park, Seonghoon Kim) is a startup that attempts new branding through curation in various fields such as music, video, distribution, and commerce.
As of now, Tiger JK plans to resume various domestic and foreign activities by releasing a new song.
Read More About: Ailee Signs With Ravi's Label 'THE L1VE'
2021 kpop
,
2021 kpop news
,
2021 kpop news updates
,
2021 kpop updates
,
2021 news kpop
,
2021 updates on kpop
,
KPOP
,
Kpop 2021
,
Kpop artist
,
Kpop artists
,
Kpop idols
,
Kpop news
,
kpop Tiger JK
,
Kpop trend
,
Kpop trending
,
KPop trending news
,
Kpop trending now
,
kpop trending update
,
KPOP2021
,
Kpopall
,
KPOPIDA
,
KPOPNEWS
,
Tiger JK
,
Trending
,
trending 2021
,
trending kpop
,
Trending Kpop news
,
trending kpop update
,
trending news
,
trending update kpop