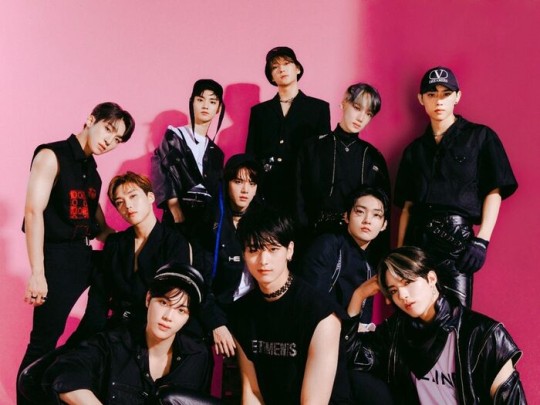 US Billboard is a hot topic by focusing on the domestic and international popularity of the group THE BOYZ.
On June 10th, Billboard in the US introduced the record of THE BOYZ's 'KINGDOM COME' ranking 7th on the K-pop 100 chart of the week. It highlights THE BOYZ as the 'fastest rising and exciting group.'
THE BOYZ's 'Kingdom Come,' which ranked 7th on the Billboard K-pop chart, is a new song released on June 3rd before their final performance on Mnet's 'Kingdom: Legendary War.'
The song entered the top spot on major real-time music charts in Korea immediately after its release. Also, it fascinated the hearts of domestic and foreign fans with their performance released later through the broadcast. It ranked No. 1 in music performance among the prominent cast teams. Thanks to the talk of the town, 'Kingdom Come' ranked No. 1 in the 23rd week of Gaon Chart (May 30th to June 5th), attracting keen attention from the public.
Forbes, a US economic magazine, also paid attention to THE BOYZ's performance. Famous pop columnist Hugh McIntyre said in a column on June 10th, "THE BOYZ's 'Kingdom Come' emerged as a new sales ranking in Korea last week. 'Butter' of BTS is maintaining the second place following the number one music download, noting THE BOYZ's rapid growth."
With this response, THE BOYZ member Kevin thanked fans on V LIVE on June 9th. "It's amazing, and we feel honored to ranked 7th on the Billboard K-pop 100 chart. I really like the term 'THE BOYZ,' which grows without limits. I want to protect my identity and show all 11 different characters." What he said impressed the global fans.
In the meantime, THE BOYZ is preparing for another 'limitless' performance by announcing its appearance at the Online Korean Culture Festival 'KCON:TACT 4 U,' which will take place on June 19th.
Read More About: BTS Jin Is 'Shockingly Handsome' On His Concept Film
2021 kpop
,
2021 kpop news
,
2021 kpop news updates
,
2021 kpop updates
,
2021 news kpop
,
2021 updates on kpop
,
KPOP
,
Kpop 2021
,
Kpop artist
,
Kpop artists
,
Kpop idols
,
Kpop news
,
KPOP THE BOYZ
,
Kpop trend
,
Kpop trending
,
KPop trending news
,
Kpop trending now
,
KPOP2021
,
Kpopall
,
KPOPIDA
,
KPOPNEWS
,
Kpopnews 2021
,
Kpopnews2021
,
the boyz
,
THE BOYZ KPOP
,
THE BOYZ KPOP UPDATE
,
THE BOYZ NEWS
,
trending 2021
,
trending kpop
,
Trending Kpop news
,
trending kpop update
,
trending update kpop