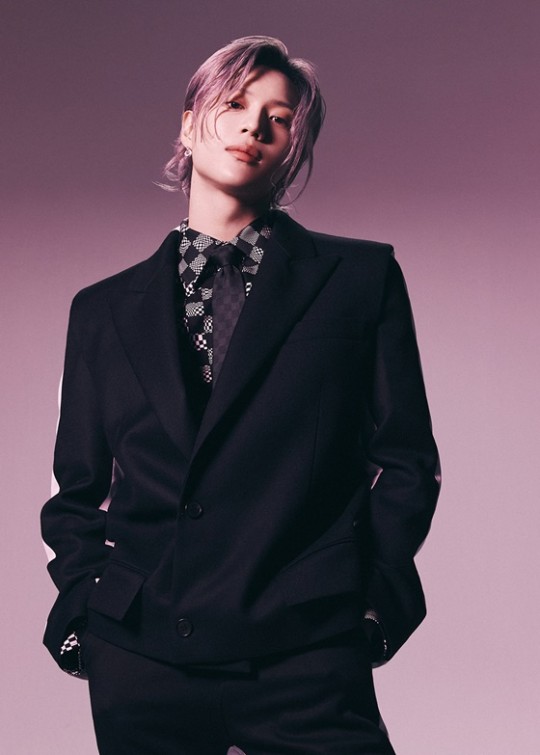 Taemin, a member of the group SHINee, swept the top spot on domestic and international charts. This is at the same time as his solo comeback.
According to SM Entertainment, on May 19th, SHINee Taemin's third mini-album, 'Advice,' released on May 18th, ranked on the iTunes Top Albums worldwide. It ranked iTunes on Canada, France, Argentina, Austria, Bolivia, Brazil, Chile, Colombia, Denmark, Ecuador, El Salvador, Finland, and Indonesia. Also, it topped iTunes in Japan, Kazakhstan, Latvia, Lithuania, India, Malaysia, Mexico, Mongolia, Norway, Peru, Philippines, Poland, Romania, Russia, Saudi Arabia, Singapore, Slovakia, Sri Lanka, Sweden, Taiwan, Thailand, and Turkey. In short, it ranked first in 41 regions around the world. This also includes the United Arab Emirates, Vietnam, Hong Kong, Ireland, Ukraine, and Bahrain.
In addition, this album proved Taemin's global popularity. He ranked first in the QQ Music digital album sales chart in China and the Japanese Line Music Top 100 Chart. With this album, Taemin topped the daily domestic album charts such as Hanteo Chart and Synnara Record. The title song 'Advice' climbed to the top of music charts, including VIBE (Naver Vibe) and Genie. This only proves the high interest of music fans.
Meanwhile, SHINee Taemin's third solo album contains a total of five songs. It includes the title song 'Advice,' 'If I Could Tell You' (featuring Girls' Generation Taeyeon), 'Light,' 'Strings,' and 'SAD KIDS.'
Read More About: TWICE Achieved Their 17th Million-Views Music Video
2021 kpop news
,
2021 kpop updates
,
KPOP
,
Kpop 2021
,
Kpop artist
,
Kpop artists
,
Kpop idols
,
Kpop news
,
Kpop trend
,
Kpop trending
,
KPop trending news
,
Kpop trending now
,
kpop trending update
,
KPOP2021
,
Kpopall
,
KPOPIDA
,
KPOPNEWS
,
SHINee
,
shinee kpop
,
shinee taemin
,
SHINee_Comeback
,
shinee_taemin
,
taemin
,
taemin kpop
,
Taemin_Advice
,
Trending
,
trending 2021
,
trending kpop
,
Trending Kpop news
,
trending kpop update
,
trending news
,
trending update kpop