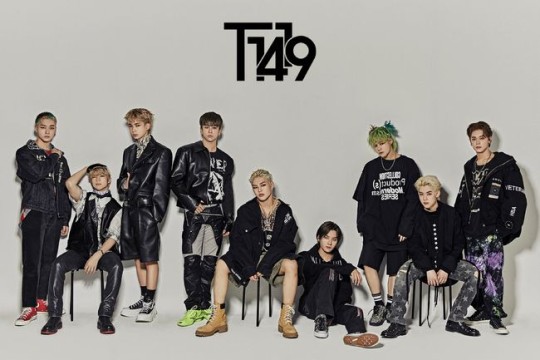 Kpop group T1419 is gaining an unexpected rise in popularity in South America.
T1419 appeared on the social media of global South American singers in August and September. It includes Maluma, Daddy Yankee, and Natti Natasha, with 59 million, 43 million, and 33 million followers, respectively. So, music fans around the world are paying more attention to the group.
They spotlighted T1419 by sharing TikTok videos of the members directly on their social channels and putting the hashtag '#southkorea.'
Also, the comments written in Spanish and Portuguese are noticeably increasing in various videos of the group on YouTube. Besides, many Latin American fans are building fandom on social media such as Twitter and Instagram. They are translating and uploading the group's music, performance videos, and own content.
MLD Entertainment recognized this movement early. So, they released T1419's debut documentary 'T1419: Bloom Your Hopes' and own entertainment show 'Daily US Season 2' in Spanish. So, it further ignites T1419's popularity in South America.
Thanks to this popularity in South America, T1419 will attend as the first Korean singer to perform on 'Monitor Music Awards 2021' on October 17. The award ceremony organizers officially invited T1419 to attend and perform. Local media such as Quadratin, mitu, and Las Protagonistas are paying attention to their moves. They are highlighting the fact that they will be the first Kpop group to present a celebratory performance at the South American Awards.
Kpop fans and experts worldwide are paying keen attention to the steep rise in the popularity of T1419, which began in South America.
Meanwhile, the 'Monitor Music Awards 2021,' in which Kpop group T1419 will present a celebratory performance, will take place on October 17.
Read More About: WINNER Seungyoon Kang To Host His First Solo Concert In November
and Kevin
,
BEFORE SUNRISE Part.2
,
BEFORE SUNRISE Part.3
,
best Kpop girl group
,
best kpop news site
,
best kpopstar
,
breaking news kpop
,
daily kpop news
,
Exit
,
Fandom
,
FLEX
,
KAIRI
,
kIO
,
Korean celeb news
,
Korean singer
,
Korean singer songwriter
,
KPOP
,
Kpop album
,
Kpop beauty routine
,
Kpop boy group
,
kpop celebrity news
,
Kpop chart and news
,
Kpop colllaboration
,
KPOP comeback
,
Kpop current news
,
kpop daily news
,
Kpop fashion
,
Kpop girls group
,
Kpop idols
,
Kpop issues
,
Kpop latest news
,
Kpop music chart
,
Kpop news
,
Kpop news articles
,
Kpop news sites
,
kpop news update
,
Kpop recent news
,
Kpop skin care routine
,
Kpop skincare routine
,
Kpop T1419
,
KPop trending news
,
KPOPNEWS
,
South Korean singer songwriter
,
T1419
,
t1419 MEMBERS
,
T1419 news
,
the best kpop girl group
,
the best kpop girl group of 2021
,
the best kpop group of 2021
,
the top kpop group
,
top kpop boy group
,
top kpop girl group