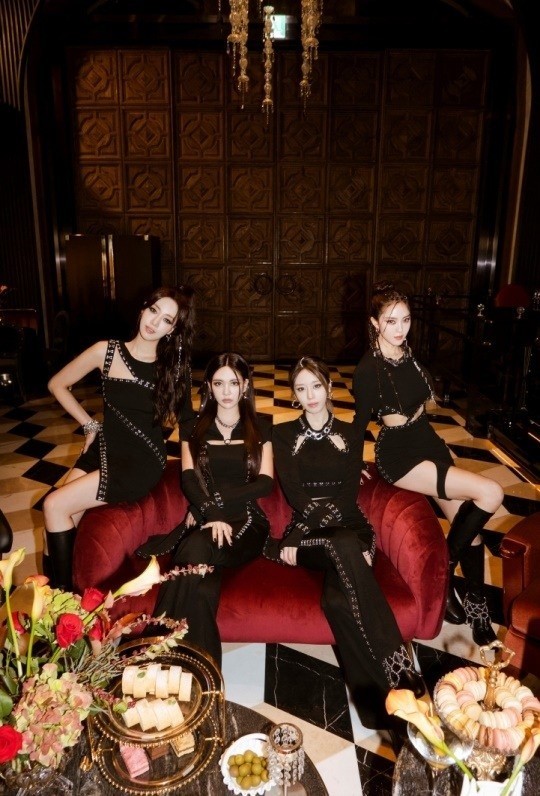 Kpop group T-ARA is making a comeback as a whole after 4 years without any support from their agency.
T-ARA release their new album group teaser image through Dingo on November 8. T-ARA attracted attention with their looks reminiscent of a cowboy. They greeted the public with a group teaser image after their long absence in the music industry.
T-ARA will release a new song on November 15 at 6 PM. It is the first time in about four years since their thirteenth mini-album 'What's my name?' in 2017. At that time, T-ARA impressed the public by ranking first on music charts with the title song 'What's My Name?' the same name as the album.
However, after the activity of 'What's My Name?' T-ARA stopped group activities. Working as a whole group would not have been easy as they came from different agencies. Instead, they appeared as a complete group on JTBC's 'Men On A Mission (Knowing Bros),' SBS's 'Civilization Express,' and tvN's 'On & Off,' showing their strong friendship.
Accordingly, Kpop group T-ARA will release a new single after four years. So, it is good news for fans and the public who are eagerly waiting for T-ARA. In July, T-ARA announced their comeback on a V LIVE broadcast to celebrate their 12th debut anniversary.
At the time, T-ARA said on the broadcast, "There are many people waiting for us. Four years have passed, and we thought it was the right time because the time is good. Whenever we met, we always talked. There were many things we encountered in the realistic part. I think we have a chance, so we're making a comeback."
"If we prepare step by step, we think we can do it before the first snow comes. We are very busy because we are moving without a company," they said, announcing that they're preparing without the support of their agencies.
After the news of the release of the new song, T-ARA members have also expressed their expectations by leaving a group teaser photo and a message on their social media, saying, "The first snow hasn't come yet, has it?"
T-ARA begins their activities by receiving songs from hit song makers Youngsoo Cho and Youngmin Ahn. Starting from the 12th anniversary of their debut, fans are looking forward to T-ARA's comeback and activities.
Attention is focusing on whether T-ARA will be able to achieve good results in this activity as a legendary of girl group.
Read More About: NCT 127 & NCT DREAM Sold Over 3 Million Album Copies Each
2021 kpop news
,
2021 kpop news updates
,
2021 news kpop
,
best kpop news site
,
daily kpop news
,
hyomin of T-ARA
,
Korean celeb news
,
KPOP
,
Kpop artist
,
kpop celebrity news
,
Kpop chart and news
,
kpop daily news
,
Kpop idols
,
Kpop latest news
,
Kpop news
,
kpop news update
,
Kpop recent news
,
KPop T-Ara
,
KPop trending news
,
KPOPIDA
,
KPOPNEWS
,
Kpopnews 2021
,
Kpopnews2021
,
latest kpop news
,
Mnet Asian Music Awards
,
recent kpop news
,
Soyeon_T-Ara
,
T-Ara
,
T-ARA comeback
,
T-ara Hyomin
,
t-ara news
,
T-ARA reunites
,
T-ara_Eunjung
,
T-Ara_Hyomin
,
T-ara_Jiyeon
,
T-ara_Qri
,
Trending Kpop news
,
trending news