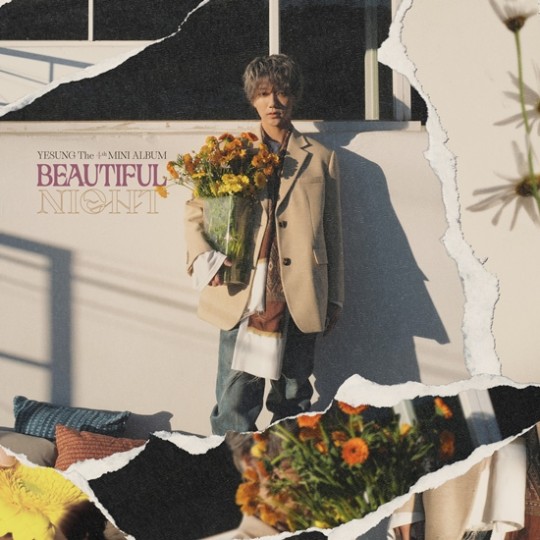 Super Junior Yesung will release his new album, 'Beautiful Night.'
On the 3rd at 6 pm on various music sites, YESUNG will release his 4th mini-album, 'Beautiful Night.'
The album includes the title song of the same name along with the songs, 'Phantom Pain,' 'Corazón Perdido (Lost Heart),' 'Fireworks,' 'No More Love,' 'Like Us,' and 'A Letter in The Wind.'
Also, the music video for the title song 'Beautiful Night' will unveil simultaneously through YouTube, Naver TV, and V LIVE SMTOWN channels. It will surely attract the attention of music fans.
In the music video, actress Gyuyoung Park appeared and attracted attention. The sweet story of falling in love with Yesung has amplified the expectations of global fans.
The new song 'Beautiful Night' has a city pop genre that stands out with dynamic and rhythmic brass arrangements. Music fans can hear nostalgic sounds in the second half of the song. It is characterized by lyrics that express the excitement of meeting a loved one. Lyricist Nokdu participated in writing the lyrics and takes part in the composition of the song 'Beautiful Night.'
Super Junior Yesung communicates with fans worldwide by conducting a special live' Yesung of 'Beautiful Night' through Naver's V LIVE SMTOWN channel. It is from 5 pm ahead of the release of a new album at 6 pm on the 3rd.
Read More About: Muzie And Spacecowboy, To Release Their First Single
2021 kpop news
,
2021 kpop updates
,
Allkpop
,
KPOP
,
Kpop 2021
,
Kpop artist
,
Kpop artists
,
Kpop idols
,
Kpop news
,
Kpop trend
,
Kpop trending
,
KPop trending news
,
Kpop trending now
,
kpop trending update
,
KPOP2021
,
Kpopall
,
KPOPIDA
,
KPOPNEWS
,
Kpopstars
,
Super Junior
,
super Junior Yesung
,
SUPERJUNIOR
,
Trending
,
trending kpop
,
Trending Kpop news
,
trending kpop update
,
trending news
,
trending update kpop
,
Yesung 4th Mini Album