Super Junior became the best Korean singer in Taiwan's largest online music site 'KKBOX.'
SJ Label, the agency of Super Junior, announced on July 25th that Super Junior ranked first in '2021 KKBOX Mid-Year Top 5 Korean Singers' selected by Taiwanese music site KKBOX.
This vote was selected based on the stream index of KKBOX users in the first half of the year. While the group climbed to 1st place, member Yesung climbed to 4th place, demonstrating his unchanging popularity in the country.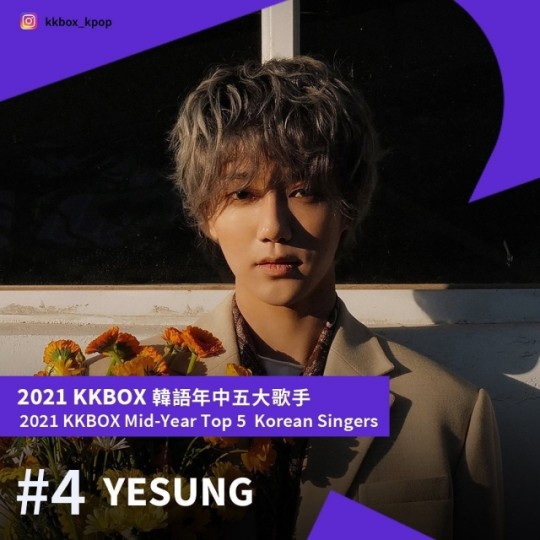 In addition, in the '2021 KKBOX Top 10 Korean Songs in the First Half of 2021' section, which selected the 20 most popular songs in the first half of 2021, Super Junior's songs ranked from 2nd to 10th. So, all 10 tracks from their regular 10th album 'The Renaissance,' released in March, entered the Top 20.
Read More About: Kris Wu, Former EXO Member, Is In Big Scandal After Being Entangled In A Sexually- Related Case
2021 kpop
,
2021 kpop news
,
2021 kpop news updates
,
2021 kpop updates
,
2021 updates on kpop
,
KKBOX Taiwan
,
KPOP
,
Kpop artist
,
Kpop artists
,
Kpop news
,
kpop super junior
,
Kpop trend
,
Kpop trending
,
KPop trending news
,
Kpop trending now
,
kpop trending update
,
KPOP2021
,
KPOPIDA
,
KPOPNEWS
,
Super Junior
,
super junior news
,
super junior updates
,
super Junior Yesung
,
SUPERJUNIOR
,
Trending
,
trending 2021
,
trending kpop
,
Trending Kpop news
,
trending kpop update
,
trending news
,
trending update kpop