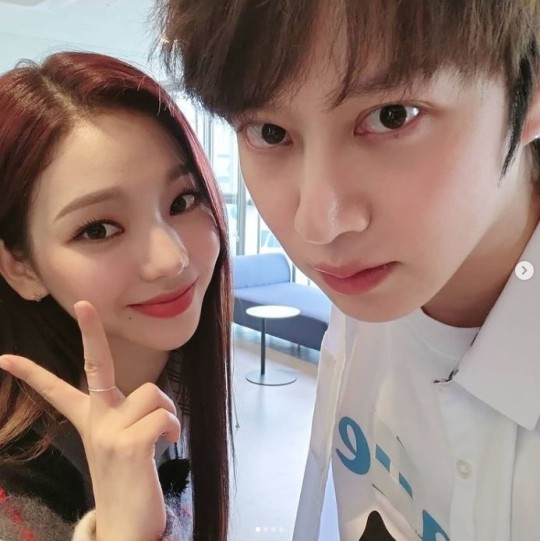 Kpop group Super Junior member Heechul Kim took a photo of himself and the members of SM junior girl group AESPA.
On October 21, Heechul Kim posted a picture taken with AESPA members on his Instagram with the caption, "Oh yeah! I took a picture with AESPA."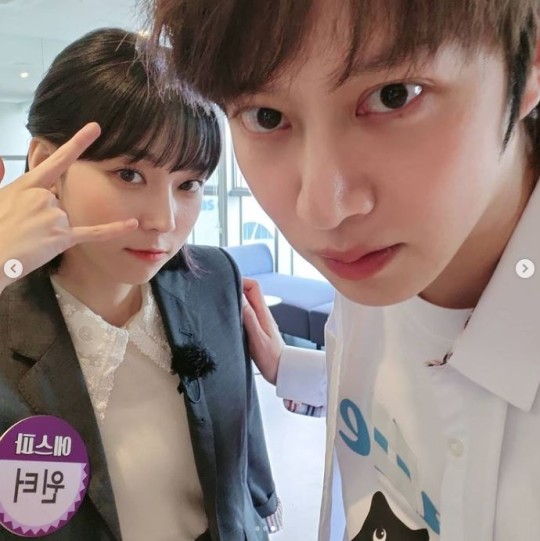 In the photo, Super Junior Heechul Kim is posing with the four members of AESPA, one by one.
Seolhyun, a Kpop group AOA member, who saw this post, also attracts attention by leaving a comment saying, " Get away."
Read More About: BugAboo Rainie Showed A Brilliant DFebut Performance
AOA
,
AOA BULLYING
,
AOA issues
,
AOA members
,
Aoa News
,
AOA updates
,
best Kpop girl group
,
best kpop news site
,
best kpopstar
,
breaking news kpop
,
daily kpop news
,
Fandom
,
Jimin Shin
,
Korean celeb news
,
Korean singer
,
Korean singer songwriter
,
KPOP
,
Kpop album
,
Kpop AOA
,
Kpop beauty routine
,
Kpop boy group
,
kpop celebrity news
,
Kpop chart and news
,
Kpop colllaboration
,
KPOP comeback
,
Kpop current news
,
kpop daily news
,
Kpop fashion
,
Kpop girls group
,
kpop group Super Junior
,
Kpop idols
,
Kpop issues
,
Kpop latest news
,
Kpop music chart
,
Kpop news
,
Kpop news articles
,
Kpop news sites
,
kpop news update
,
Kpop recent news
,
Kpop skin care routine
,
Kpop skincare routine
,
kpop super junior
,
KPop trending news
,
KPOPNEWS
,
mina Kwon
,
Seolhyun
,
South Korean singer songwriter
,
sungmin
,
Super Junior
,
super junior members
,
super junior news
,
the best kpop girl group
,
the best kpop girl group of 2021
,
the best kpop group of 2021
,
the top kpop group
,
top kpop boy group
,
top kpop girl group