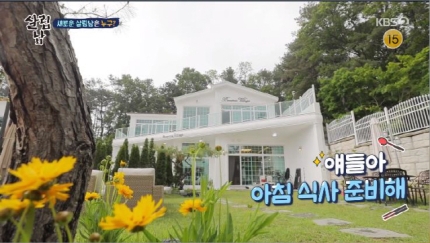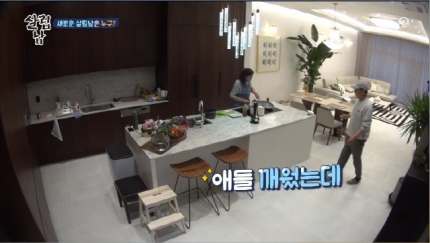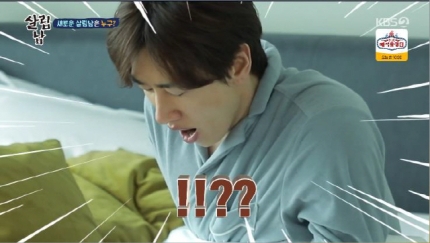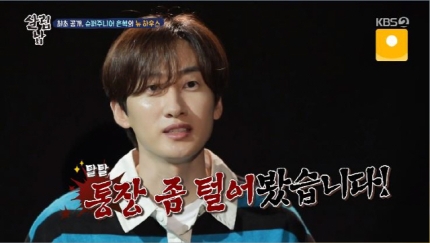 Super Junior's Eunhyuk unveiled his new luxury house.
On June 19th, KBS2's 'Mr. House Husband 2' depicts the life of Super Junior's Eunhyuk for the first time, who will live with his family after 20 years.
A 'new housekeeper' has appeared. There's a house in Yongin with a good mountain view and good water. The person who appeared ringing the bell woke someone up. The main character is Super Junior member Eunhyuk, an idol for 17 years and pioneer of the K-pop craze. Eunhyuk introduced, "I'm a new housekeeper. My real name is Hyukjae Lee. It's been 17 years since I debuted. Now, I am gonna live with my family. I thought I should live with my family, so I emptied my bank account and flexed on real estate. The two-story detached house has a golden chandelier, a modern living room, a luxurious kitchen, an antique parents' bedroom, a marble bathroom with a cypress sauna.
Eunhyuk's mother said, "For the first time in almost 20 years, my family has come to live together." Eunhyuk, an idol outside, was also a son at home. Eunhyuk grumbled, "Mother always calls me 30 minutes before." His mother revealed, "Since our children haven't lived with us, I called them because I thought it would be a reference when I saw one and thought of it later. I'm really bad at cooking."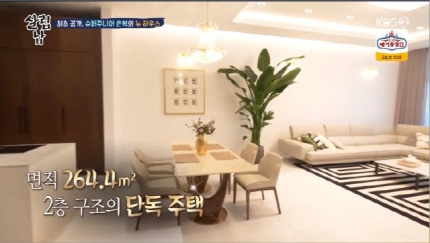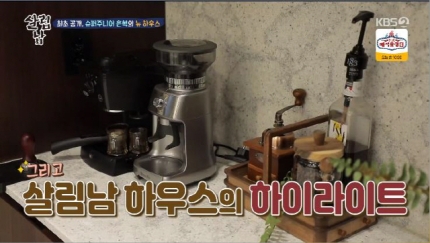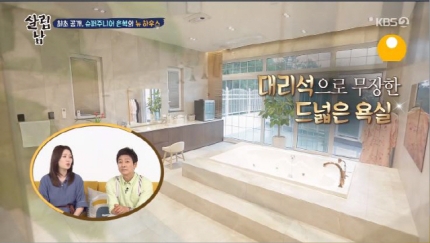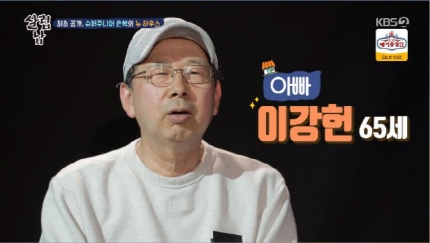 While Eunhyuk was learning to cook, his father went to pick up his sister. It was Super Junior Eunhyuk's older sister, Sora Lee. The lovely family members gathered, including the dogs Bom and Bori. The father showed a harmonious aspect of the parakeet couple with the manner of pushing the chair when his mother sat down.
The father looked at his daughter wearing a facemask. He said, "She's pretty even without it. She's originally pretty, but I think she's a lot prettier now." The father said, "I call my eldest daughter, Sora, 'Petit,' and my wife, 'Pretty.' Hyukjae is just Hyukjae Lee." Eunhyuk said, "I bought you a house and a car. Then, the mother said, "I cooked today because of Hyukjae Lee. To marry, you have to learn how to do it. If you know how to do it, you will receive so much love."
The three of them left the house except for their mother. Under the direction of their father, they started organizing the warehouse. The warehouse is full of household chores. The amount of luggage from the parents, sister, and Super Junior Eunhyuk gathered at once. From large-capacity red pepper paste to hangers and bookshelves, his mother's items were poured out. Eunhyuk said, "If I take out all of this, I'll put in the exercise equipment."
Just then, his mother arrived. Mother stopped me, saying, "Why did you do this? I'm using it all." The mother questioned his father, "Do you have any plans? Are you the leader?" The three of them felt intimidated by their mother's rants.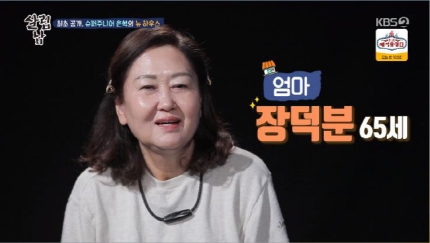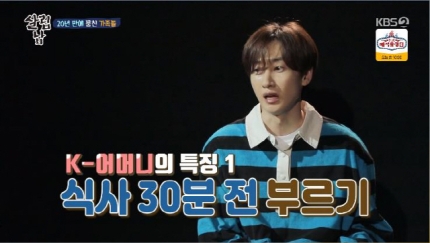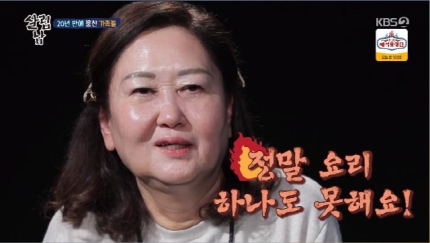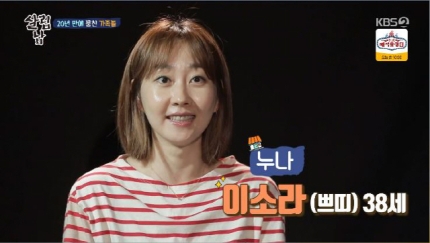 After the rain stopped, the three gathered in the garden to plant flowers. Under the father's lead for the mother, the daughter and son began to work. His mother continued to nag from afar while saying, "It's frustrating."
Eventually, the mother, who rolled up her sleeves to Eunhyuk who planted the wrong seedlings, coughed seriously and make everyone worried. She also showed tears because she couldn't stop coughing.
Super Junior Eunhyuk said, "I found out that my mother had a chronic disease, Interstitial pneumonia, discovered in 2017. Now, only 37% of her lungs are intact. My mother said that she was even offered a lung transplant." His mother said, "They said that it takes about 5 to 7 years to live more if I agree with the surgery. I thought, 'This is how people die.' It was so unfair. I want to be with you longer. Why did this disease come to me? I feel the most sorry for my family for being sick."
"Mom doesn't want to show it to her children," the father said over a beer with Eunhyuk. "That's why I'm forced to endure it." So, Eunhyuk said, "In fact, I decided to live with my family because my mother's health is bad. I'm trying to focus my life on my mother."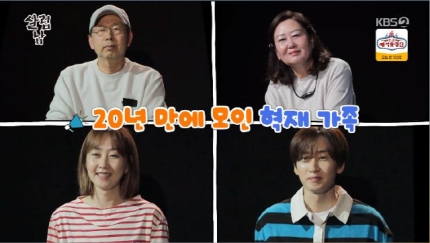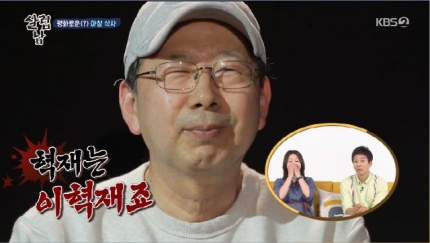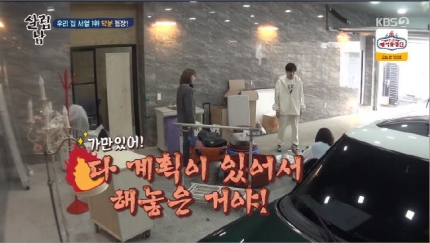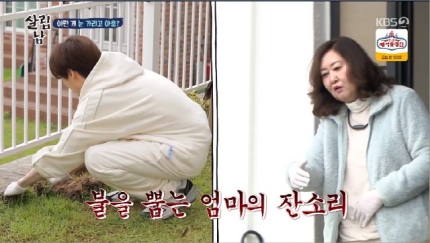 Super Junior Eunhyuk said, "The doctor didn't tell us a specific timetable that she has, but they always tell us to be prepared.' That's why I thought that we should live together. Sometimes, my mother wakes up at dawn and coughs. But, if the coughing sound is different, I go down. I check if my mother is okay, and then I go up and sleep."
Due to his mother's health, he purposely built a house in a place with good air. The father smiled sweetly, "I thought my son was just a baby, but he's grown up." The mother showed a very happy smile on her face, saying, "Eunhyuk is a son who moves me a lot. I want him to always be by my side. So, living with my son is a joy and happiness."
Super Junior Eunhyuk added, "There are many things I couldn't do for my parents. So, my goal is to play the role of reliable support for my family."
Read More About: Simon Dominic Shows The 'Revolving Door' Aspect
2021 kpop
,
2021 kpop news
,
2021 kpop news updates
,
2021 kpop updates
,
2021 news kpop
,
2021 updates on kpop
,
eunhyuk kpop
,
KPOP
,
Kpop 2021
,
Kpop artist
,
Kpop artists
,
Kpop idols
,
Kpop news
,
kpop super junior
,
Kpop trend
,
Kpop trending
,
KPop trending news
,
Kpop trending now
,
KPOP2021
,
Kpopall
,
KPOPIDA
,
KPOPNEWS
,
mr. house husband 2
,
Super Junior
,
super junior news
,
super junior updates
,
super junior_eunhyuk
,
SUPERJUNIOR
,
trending kpop
,
Trending Kpop news
,
trending kpop update
,
trending update kpop