Kpop group Super Junior member Donghae tops the iTunes top song chart with the song 'California Love' with the Hip-Hop R&B genre.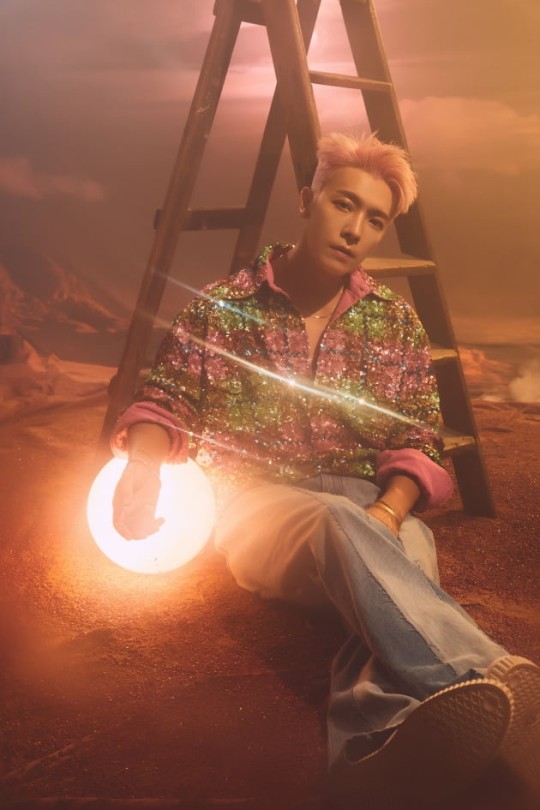 Super Junior -D&E member Donghae left a strong impression on global fans.
Donghae released the digital single, 'California Love' at 6 pm on October 13. After its release, the title song, 'California Love,' topped the iTunes Top Song Charts in 10 regions worldwide. It includes iTunes Macau, Colombia, Indonesia, Malaysia, Mexico, Paraguay, Saudi Arabia, Singapore, Vietnam, and Taiwan.
In addition, it entered the top 10 iTunes top song charts in 15 regions. It includes Hong Kong, Thailand, the Philippines, Peru, and Chile. Then, the b-side track 'Blue Moon (Feat. Miyeon of G(I)-DLE)' receives positive responses in the US. It ranked first in Cambodia and fifth in Luxembourg, Saudi Arabia, and Macau.
Donghae will appear on various music shows. It starts with Mnet 'M Countdown' on October 14, KBS2 'Music Bank' on October 15, MBC 'Music Core' on October 16, and SBS 'Inkigayo' on October 17. He will present 'California Love' to fans.
'California Love' is a song that expresses the desire to make love with your loved ones in California's beauty. It includes lyrics such as "I'll bet everything on you like debt that follows reckless bets" and "Drawing a song with you today." With the hip-hop genre, Donghae participated in writing and composing the song to add special meaning.
Meanwhile, Super Junior -D&E is raising expectations by releasing solo digital singles of Donghae and Eunhyuk as part of the promotion ahead of the release of the official album 'COUNTDOWN.'
Read More About: Dreamcatcher Meets Fans Worldwide Through An Online Concert
best Kpop girl group
,
best kpop news site
,
best kpopstar
,
breaking news kpop
,
daily kpop news
,
Fandom
,
Korean celeb news
,
Korean singer
,
Korean singer songwriter
,
KPOP
,
Kpop album
,
Kpop beauty routine
,
Kpop boy group
,
kpop celebrity news
,
Kpop chart and news
,
Kpop colllaboration
,
KPOP comeback
,
Kpop current news
,
kpop daily news
,
Kpop fashion
,
Kpop girls group
,
kpop group Super Junior
,
Kpop idols
,
Kpop issues
,
Kpop latest news
,
Kpop music chart
,
Kpop news
,
Kpop news articles
,
Kpop news sites
,
kpop news update
,
Kpop recent news
,
Kpop skin care routine
,
Kpop skincare routine
,
kpop super junior
,
KPop trending news
,
KPOPNEWS
,
Mnet
,
Mnet program
,
MNET SHOW
,
Mnet TMI News
,
South Korean singer songwriter
,
sungmin
,
Super Junior
,
super junior members
,
super junior news
,
the best kpop girl group
,
the best kpop girl group of 2021
,
the best kpop group of 2021
,
the top kpop group
,
TMI NEWS
,
top kpop boy group
,
top kpop girl group