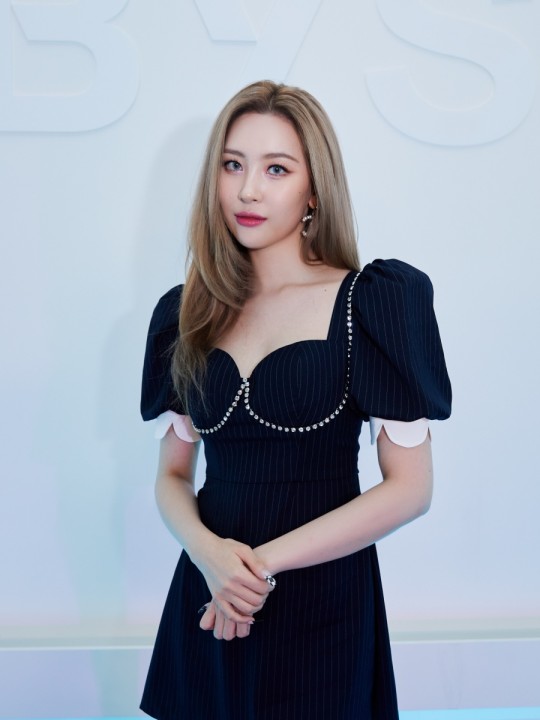 Kpop singer Sunmi's side will take legal action against malicious comments. Abyss Company, Sunmi's agency, said, "We've recently discovered numerous malicious comments accompanied with insults."
Recently, Kpop singer Sunmi complained of emotional pain due to malicious comments. Sunmi directly revealed malicious comments towards herself. It includes 'How do I kill Sunmi XX,' 'Sunmi, don't release an album, XX will curse on music sites in real-time,' and 'How do you kill shaman X?' posted on online communities. Sunmi said, "What could I have done so wrong? What should I do?"
The agency said, "Following the statement, we released in August 2019, we took strict legal action against malicious comments, attacks on character, insults. So, all other malicious writings and the individuals at that time received fine summary indictments."
"To protect the rights and interests of our artist, our priority is to take strong legal action. It will result in paying the price without any mercy against malicious acts that infringe upon our artist's character."
Finally, Abyss Company said, "We plan to continue with solid follow-up measures based on the evidence gathered from self-monitoring and fans' reports."
The following is the official position of Abyss Company.
Hello. This is Abyss Company.
First of all, we want to thank the fans for supporting our artist Sunmi.
Following the statement we released in August 2019, we took strict legal action against malicious comments, attacks on character, insults. So, all other malicious writings and the individuals at that time received fine summary indictments.
However, despite that, we've recently discovered numerous malicious comments accompanied by insults. Hiding behind the mask of anonymity on the internet and slandering and cursing at artists is a serious crime.
To protect the rights and interests of our artists, our priority is to take strong legal action. It will result in paying the price without any mercy against malicious acts that infringe upon our artist's personality.
In the future, we plan to continue with solid follow-up measures based on the evidence gathered from self-monitoring and fans' reports. As fans' reports are a big help, please send proof involving insults and reckless, malicious comments to the email address below.
So, we ask fans for your active cooperation.
Read More About: LIGHTSUM Shares Their Thoughts About Their Comeback
best Kpop girl group
,
best kpop news site
,
best kpopstar
,
breaking news kpop
,
daily kpop news
,
Fandom
,
Hip-hop Idol JIN
,
Jin
,
JIN news
,
Korean celeb news
,
Korean singer
,
Korean singer songwriter
,
KPOP
,
Kpop album
,
Kpop beauty routine
,
Kpop boy group
,
kpop celebrity news
,
Kpop chart and news
,
Kpop colllaboration
,
KPOP comeback
,
Kpop current news
,
kpop daily news
,
Kpop fashion
,
Kpop girls group
,
kpop idol JIN
,
Kpop idols
,
Kpop issues
,
Kpop latest news
,
Kpop music chart
,
Kpop news
,
Kpop news articles
,
Kpop news sites
,
kpop news update
,
Kpop recent news
,
Kpop skin care routine
,
Kpop skincare routine
,
KPop trending news
,
KPOPNEWS
,
Singer JIN
,
South Korean singer songwriter
,
the best kpop girl group
,
the best kpop girl group of 2021
,
the best kpop group of 2021
,
the top kpop group
,
top kpop boy group
,
top kpop girl group