Kpop singer Sunghoon Ahn is making a comeback with a new song dedicated to his mother. Sunghoon Ahn's new song 'Mom Flower (엄마꽃)' will be out on various music sites at noon on September 17th.
'Mom Flower' is a sincere song based on a true story. It is an emotional ballad trot genre song for all mothers in the world. Sunghoon Ahn plans to present a deep lingering feeling and emotion to the listener through 'Mom Flower.'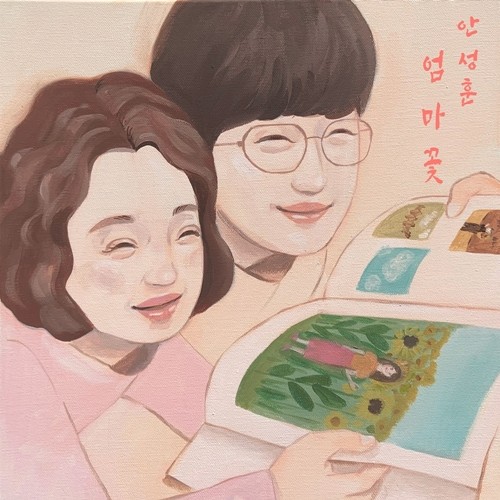 Particularly, 'Mom Flower' stimulates empathy by expressing gratitude and love for mothers. It features heartfelt lyrics and a beautiful melody, and Sunghoon Ahn's simple vocals, which begin like a flower blooming.
The composition team who composed the song, 'Mom Flower,' has produced many hit songs. It includes Hoong Kim's 'I Love You More Than Me,' Chanwon Lee's 'Fate In Time,' Song Ga-in's 'Moon of Seoul,' and Young Tak's 'Jjinya.'
It is a custom song composed for mothers in mind to gather high expectations.
Earlier, singer Sunghoon Ahn, together with Seongyeon Park and Youngki Kwon, united as a mixed dance group OUTLET. They received a lot of love for providing a cool room to the public who felt tired of the heat through the summer song 'You Make Me Crazy' containing Newtro sensibility in the 1990s.
Read More About: IZ*ONE Yuri Jo & Seokhoon Lee To Release A Duet Song
best 5 autumn singers
,
best Kpop girl group
,
best kpop news site
,
best Kpop site
,
best kpopstar
,
bts the best album
,
KPOP
,
Kpop 2021
,
Kpop artist
,
Kpop artists
,
kpop group outlet
,
Kpop idols
,
Kpop latest news
,
Kpop news
,
Kpop news articles
,
kpop news daily
,
Kpop news sites
,
kpop news update
,
Kpop news updates
,
KPOP OUTLET
,
Kpop recent news
,
Kpop trend
,
Kpop trending
,
KPop trending news
,
Kpop trending now
,
kpop trending update
,
kpop updates
,
KPOP2021
,
Kpopall
,
KPOPIDA
,
KPOPNEWS
,
latest kpop news
,
latest kpop updates
,
outlet kpop
,
recent kpop news
,
sunghoon ahn
,
the best kpop girl group
,
the best kpop girl group of 2021
,
the best kpop group of 2021
,
trending kpop
,
Trending Kpop news
,
trending kpop update
,
trending update kpop