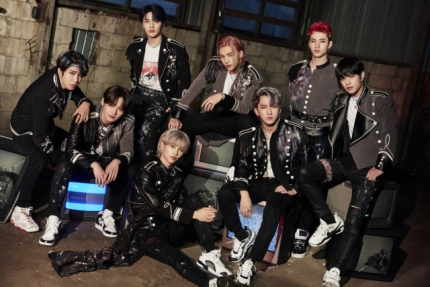 Stray Kids' global collaboration sound source 'Going Dumb' is gaining popularity from domestic and foreign fans.
On March 19th, they released the song 'Going Dumb' of the popular mobile game Battle Ground Mobile (PLAYERUNKNOWN'S BATTLEGROUNDS MOBILE).
'Going Dumb' ranked first on the iTunes Song Chart in 31 overseas regions. The song is popular in Mexico, Brazil, Singapore, Thailand, etc. The result is according on a cumulative basis from the day of release to March 23rd.
Afterward, on March 19th, it ranked 5th on the worldwide iTunes song chart. As a result, music fans around the world are satisfied. On March 23rd, various overseas charts promoted the song. In the global cumulative streaming music platform Spotify, the song exceeds about 1.2 million streams.
'Going Dumb' is gaining popularity worldwide. Alesso, an EDM artist, worked for this song. In fact, Alesso collaborated with famous singers such as Calvin Harris, Liam Payne, and Sebastian Ingrosso. On the other hand, DJ CORSAK, who recorded more than one music stream, also worked on it. Stray Kids sang the Korean lyrics with their unique energy to enhance the song completion.
Stray Kids' first global collaboration song, 'Going Dumb,' went beyond time and space constraints. They collaborated with music, proving their competence as a 'next-generation K-pop representative.'
On January 1st, they released a video, 'Stray Kids STEP OUT,' on their official SNS channel. They revealed their New Year's plans and aspirations. Also, they shared details about the first official fan meeting, reality show, and regular 2nd album. It does not end there as they announced their seasonal songs and collaborations. Stray kids have all-around activities such as ration and pop-up stores. They not only held fan meetings. Also, they showed off their own reality show, SKZ CODE.' Stray Kids are keeping their promises to their fans until this global collaboration.
Meanwhile, Stray Kids appeared in Mnet's survival entertainment, 'Kingdom: Legendary War.'
The show aired for the first time on April 1st.
Read More About: Girl's Day Sent A Tea Truck To Hyeri, Showing Support