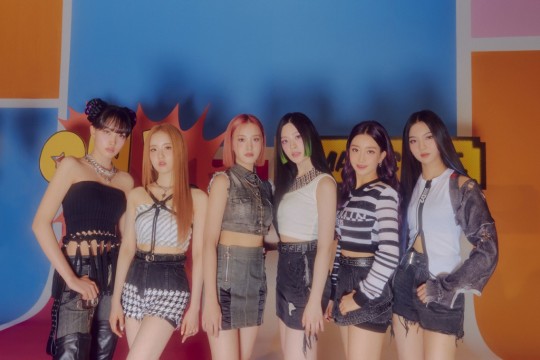 Time Magazine selected the Group STAYC's 'ASAP' as one of the 'Best K-Pop Songs Of 2021.' This only proves the global status of STAYC.
According to the 'Best K-Pop Songs Of 2021' released on the official website by Time magazine on July 1st (local time), the title track of STAYDOM, STAYC's second single released in April, was listed along with songs by top Korean artists.
Time Magazine evaluated STAYC's 'ASAP' as having an undeniable melody that lingers in your ears once you hear it. The media also praised, "The witty song seems to radiate the bouncy charm of summer when the breeze blows."
Particularly, Time Magazine added that they could feel the members' charisma even in the playful lyrics of "ASAP, my other half."
Not only that but the message saying, 'I think I'm really cool' is very attractive.
STAYC's 'ASAP,' named in Time Magazine's 'Best K-Pop Songs Of 2021,' is a song that wittily expresses the desire for one's ideal match to appear as soon as possible (ASAP). It has a refreshing and attractive sound.
STAYC is showing a hot presence both in Korea and abroad. The US Grammy selected the group as one of the 'Rising Korean Artists 5.'
Also, 'ASAP' continues to run on major music site real-time charts during its inactive period.
Recently, STAYC has successfully completed its activities of the second single, 'STAYDOM.'
They are constantly communicating with fans by releasing various content through their official YouTube channel.
Read More About: Block B P.O Hosts The Naver Now 'Brrrr Friends' Last Broadcast
2021 kpop
,
2021 kpop girl idols
,
2021 kpop news
,
2021 kpop news updates
,
2021 kpop updates
,
2021 news kpop
,
2021 updates on kpop
,
KPOP
,
Kpop 2021
,
Kpop artist
,
Kpop artists
,
Kpop idols
,
Kpop news
,
kpop stayc
,
Kpop trend
,
Kpop trending
,
KPop trending news
,
Kpop trending now
,
kpop trending update
,
Kpop_StayC
,
KPOP2021
,
Kpopall
,
KPOPIDA
,
KPOPNEWS
,
Kpopnews 2021
,
Kpopnews2021
,
StayC
,
StayC comeback
,
stayc staydom
,
stayc_asap
,
Trending
,
trending 2021
,
trending kpop
,
Trending Kpop news
,
trending kpop update
,
trending news
,
trending update kpop