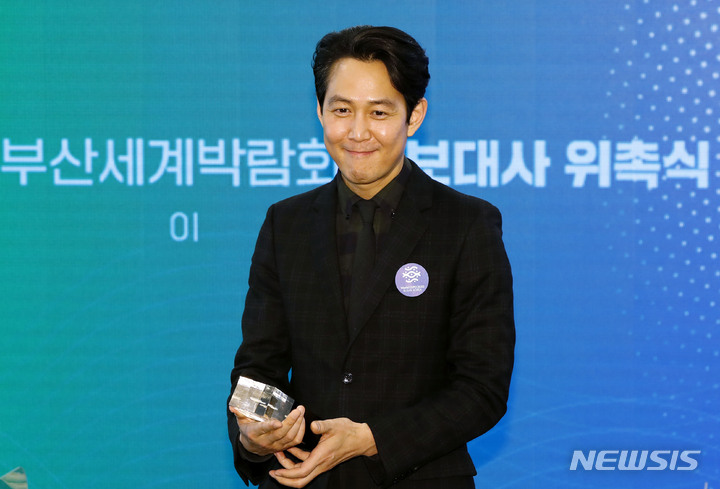 The second season of the hit drama 'Squid Game' has been confirmed.

According to US media Variety on January 21 (US time), Netflix co-CEO Ted Sarandos officially announced the production of Squid Game 2. At the Netflix earnings presentation in the fourth quarter of 2021, he was asked if 'Squid Game 2,' the best hit ever, would come out. He answered, "Of course," adding, "The Squid Game Universe has just begun."

Donghan Kang, general manager of Netflix's Korean content, also said, "We are talking a lot with director Donghyuk Hwang and production company Siren Pictures," regarding Squid Game 2 at the 2022 Korean Content Lineup Q&A Session on January 19.
"I'll let you know as soon as it's updated," he said.

Director Donghyuk Hwang mentioned the possibility of producing Squid Game 2 in an interview with AP in November last year.
"There was a lot of pressure, demand, and love related to season 2. So I have no choice. I'm planning it right now. It's a little early to say when it will be and how we will make it. But, I promise that Gihoon Sung (Jungjae Lee) will return."

Squid Game is a story of risking one's life to become the last winner in a mysterious survival game with 45.6 billion won in prize money. It ranked first in the world in the Netflix TV show category for 46 days from September 23 to November 7 last year.
In November last year, it won the 'breakthrough Series-Over 40 minutes' category for the first time in Korean dramas at the 31st Gotham Awards, an American independent film awards ceremony.
Youngsoo Oh(78), who plays the role of 'Ilnam Oh,' was the first Korean to receive the Best Supporting Actor Award at the 79th Golden Globe Awards held on January 9 (US time).
Read More About: Youngwoong Lim 'Love Always Runs Away' Surpassed 18 Million Views
2021 kpop news
,
2022 kpop trending
,
2022 kpop updates
,
2022 latest news
,
best kpop news site
,
breaking news kpop
,
daily kpop news
,
Korean celeb news
,
KPOP
,
kpop 2022
,
KPOP 2022 NEWS
,
Kpop artist
,
Kpop artists
,
kpop celebrity news
,
Kpop chart and news
,
Kpop current news
,
kpop daily news
,
Kpop idols
,
Kpop latest news
,
Kpop news
,
Kpop news articles
,
Kpop news sites
,
kpop news update
,
Kpop recent news
,
Kpop trending
,
KPop trending news
,
Kpop trending now
,
KPOP2021
,
KPOPIDA
,
KPOPNEWS
,
squid_game_cast
,
squid-game
,
squid-game-2022
,
squid-game-meme
,
squid-game-netflix
,
squid-game-netflix-2022
,
squid-game-season2
,
squidgame
,
squidgame-netflix
,
squidgamecast
,
squidgameseason2
,
the-squid-game
,
thesquidgame
,
trending kpop
,
Trending Kpop news
,
trending kpop update
,
trending news