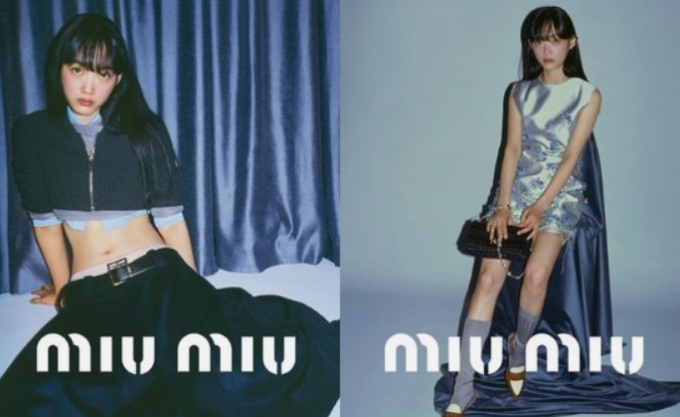 'Squid Game' actress Yoomi Lee will become the first Korean actress to model for the fashion brand Miu Miu campaign.

Yoomi's agency Baro Entertainment said on January 23, "Yoomi Lee became will become the global campaign model for Prada Group's brand 'Miu Miu' for the first time as a Korean actress."

Earlier, Yoomi played Jiyoung, a participant who risked her life to challenge extreme games in the Netflix series 'Squid Game,' which gained worldwide popularity last year.

Meanwhile, Yoomi Lee made her debut as a CF model in 2009. She appeared in the films The Yellow Sea, Rough Play, The Avian Kind, Superpower Girl, Park Hwa Young, Young Adults Matter, and Hostage: Missing Celebrity.

Particularly, Yoomi is drawing attention from viewers as she plays Nayeon in the Netflix series 'All Of Us Our Dead,' which will be out on January 28.
Read More About: EXO KAI, Selected As New Model For Charmzone Mask
2021 kpop news
,
actress yoomi lee
,
best kpop news site
,
breaking news kpop
,
daily kpop news
,
Korean celeb news
,
KPOP
,
Kpop artist
,
Kpop artists
,
kpop celebrity news
,
Kpop chart and news
,
Kpop current news
,
kpop daily news
,
Kpop idols
,
Kpop latest news
,
Kpop news
,
Kpop news articles
,
Kpop news sites
,
kpop news update
,
Kpop recent news
,
Kpop trending
,
KPop trending news
,
Kpop trending now
,
KPOP2021
,
KPOPIDA
,
KPOPNEWS
,
Trending
,
trending 2021
,
trending kpop
,
Trending Kpop news
,
trending kpop update
,
trending news
,
trending update kpop
,
yoomi lee