The world's largest audio and music streaming platform 'Spotify' will showcase the 'RADAR KOREA x MENA Collaboration Project.'
They will feature K-pop artists, Alexa, and Middle Eastern artist Bader AlShuaibi.
This is the first project in the history of Spotify's 'RADAR Program' that supports global rising artists. Alexa was selected as the first 'RADAR KOREA' artist in August of last year. Also, an artist from 'RADAR MENA (the Middle East and North Africa)' Bader Alshuaibi, will collaborate.
The single song 'Is It On,' which the two artists worked together, has a fresh melody line. It is based on reggaeton's unique rhythm. It is an unusual track consisting of addictive lead sounds and intense drops.
Spotify was responsible for the overall project, ranging from connecting artists to supporting marketing, for the RADAR collaboration. In addition to supporting production costs and in-platform promotions for the song, it will also offer New York Times Square Billboard ads and social media promotions. It can maximize listening and exposure to music fans worldwide. They will release the song 'Is It On' on May 21st through various music streaming services and Spotify.
According to Spotify, from January 2020 to January 2021, the K-pop listening rate in the MENA (the Middle East and North Africa) region increased by more than 140% per year. The top five countries listening to K-pop the most were Saudi Arabia, the United Arab Emirates (UAE), Morocco, Egypt, and Qatar. K-pop is showing a rapid rise in popularity in the Middle East. Spotify's RADAR collaboration will not only show the charm that transcends genres and borders. They will also introduce two artists to the world. They will connect listeners from more than 178 countries in a borderless ecosystem.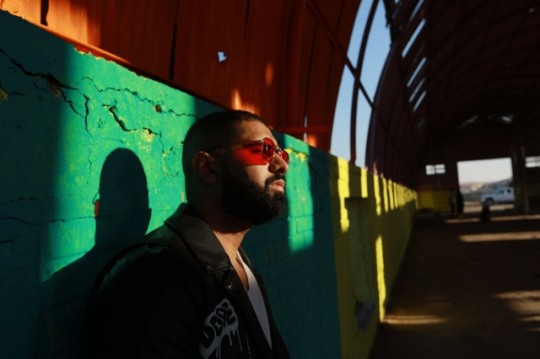 Spotify's 'RADAR Program' is a global rising artist discovery-support program. It supports new artists' journeys to expand their scope of activities and connect with listeners worldwide. Spotify provides RADAR artists with elements necessary for their journey. This includes human and financial resources and marketing promotions. We will also provide them with more fans worldwide and exposure to Spotify listeners from 178 countries.
As part of this, RADAR KOREA presents rising Korean and K-pop artists, launched in August last year. They introduced talented Korean artists to the world. Alexa participated in the collaboration. She was the first RADAR KOREA artist to be selected. She ranked second in streaming among RADAR KOREA artists in 2020.
"This new song is a rare opportunity to work with artists from other regions. I'm looking forward to the reaction of fans worldwide because it consists of a combination of new and fresh culture and sound."
Alexa said in response to the collaboration.
Bader said, "The boundaries of culture and nationality are gradually disappearing. This collaboration is not only a result of the globalization of music. But, it is also a personal affection for K-pop culture. I am proud to participate in the meaningful 'RADAR Collaboration Project,' where my culture meets with Alexa."
Bader, a RADAR MENA artist, is considered an expectation that will lead the future of 'Arab Pop.'
Andy Sloan-Vincent, head of Spotify Global Music Program, led RADAR programs around the world. He said, "We have spared a lot of time and resources to achieve the first RADAR collaboration with K-pop artists. Music has no borders, and the world influences show. Spotify will do its best to connect K-pop with listeners worldwide. It is through new and original ways through continuous collaboration between various rising artists."
Founded in 2006, Spotify is the world's largest audio streaming platform. It has redefined 'Music Listening' since its official launch in 2008. Spotify's mission is to provide millions of artists worldwide with opportunities. This is to engage them in creative activities with billions of fans. Also, it is an opportunity to enjoy and inspire them.
Today, Spotify is the world's largest audio source streaming service, with over 70 million tracks and over 4 billion playlists. It is serving more than 356 million users in 178 countries.
Read More About: Korea Music Copyright Association Position On China's YouTube Copyright Theft
alexa
,
bader alshuaibi
,
KPOP
,
Kpop 2021
,
Kpop artist
,
Kpop idols
,
Kpop news
,
Kpop spotify
,
Kpop trend
,
Kpop trending
,
KPop trending news
,
Kpop trending now
,
kpop trending update
,
KPOP2021
,
KPOPIDA
,
KPOPNEWS
,
Spotify
,
Spotify Korea
,
spotify radar project
,
Trending
,
trending 2021
,
trending kpop
,
Trending Kpop news
,
trending kpop update
,
trending news
,
trending update kpop