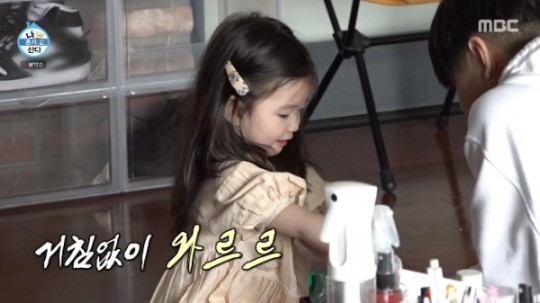 Simon Dominic said to his niece, "Whatever you do, that's fine."
The singer has changed.
MBC's 'I Live Alone' broadcast on the night of May 7th featured the daily lives of a former Supreme Team member Simon Dominic, and his niece Chae-Chae. He is a 'clean man' who hates messing around. However, he allowed everything for his niece Chae-Chae. He said to his niece, "If you're excited, that's fine."
He presented high-end electronic music devices as gifts for his niece. It was for early hip-hop education, but Chae-Chae poured rice grains and enjoyed other games. Simon Dominic said, "I bought it with my extra money in the U.S. The moment I poured rice, it became a used product. If it weren't Chae Chae, maybe a friend or somebody, I would have said something. Also, if it were Kian84, I would have cut off the relationship."
Read More About: Simon Dominic, "My Niece Received Modeling Offers" AOMG Vs. SM?