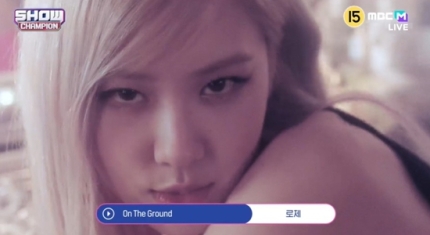 Rose of Blackpink took first place in the fourth week of March in 'Show Champion.'
MBC Every1's 'Show Champion,' which aired on March 24th, unfolded talented artists' fierce comeback war.
On that day's top 5 nominations were Rosé 'On The Ground,' Super Junior's 'House Party,' Brave Girls 'Rollin', Young-Woong Lim's 'My Love Like a Star', and Pentagon's 'DO or NOT.' Fortunately, Rosé took first place.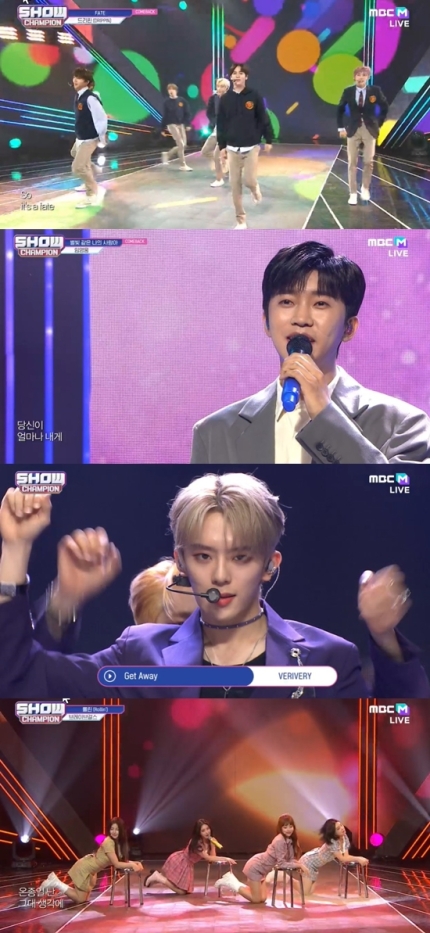 On that day's broadcast, Pentagon made a comeback with their title song 'DO or NOT.' The group showed a more dynamic and energetic performance through this stage with musical elements.
WOODZ returned with his first single album, 'SET,' in 4 months. He exudes chic and sexy charm through the performance of his title song, 'FEEL LIKE.' It contains the relationship between men and women. His track 'Touché' is a song that expresses a calm breakup using Latin R&B.
The comeback performance of Young-Woong Lim also followed. Trot Master Seol Undo written and composed Young-Woong Lim's new song, 'My Love Like a Starlight.' The song expresses a deep sensibility. Afterward, Young-Woong Lim expressed his affectionate love for fans through the performance of his new song. The song conveys the love for the person who has been around for a long time.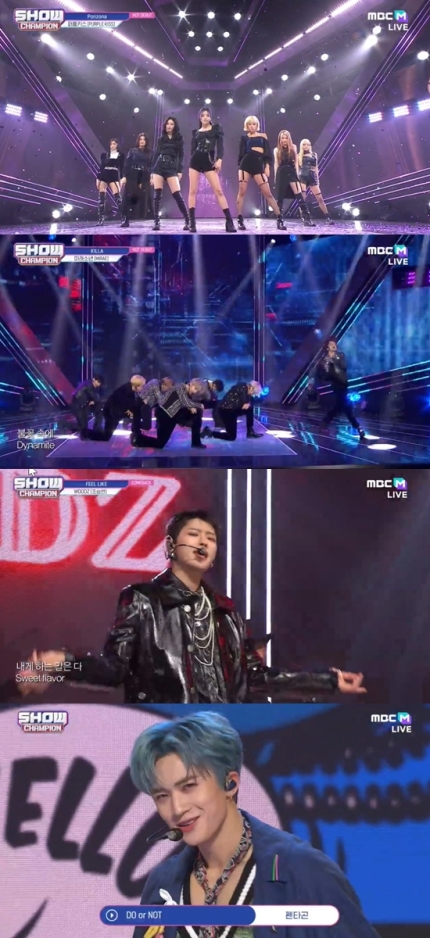 'Show Champion' also revealed PURPLE KISS, known as Mamamoo's younger sibling group, and MIRAE's hot debut performance.
Brave Girls, the myth of reverse driving, made a refreshing performance with 'Rollin,' after its release four years ago. Brave Girls caught the eyes and ears of viewers with their addictive chorus and choreography. While the group WEi filled the stage with their sharp sword group dance of 'All Or Nothing' (Prod. Jang Dae-Hyun).
On the other hand, in 'Show Champion' on that day, they featured numerous artists. Aside from Rose, Young-Woong Lim, Pentagon, WOODZ, DRIPPIN, Brave Girls, Soyeon, VERIVERY, and WEi are there. In addition, Youngji, BDC, Ciipher, GHOST9, G-reyish, and Jung Yujin also appeared.
Read More About: Chungha Attracted her fans On Instagram