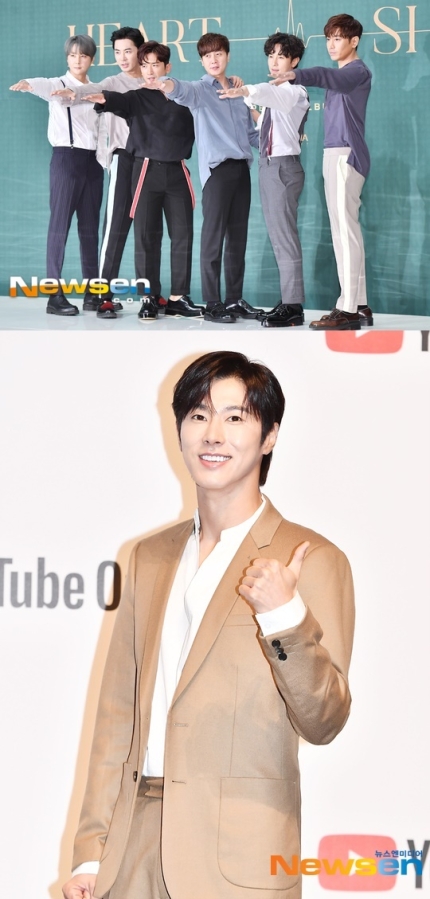 TVXQ is nervous because of the first and second-generation idol myth. TVXQ is one of the role models of numerous idols today and has firmly built the image of 'longevity.' Then, Shinhwa entered their 23rd year in the industry. But recently, they are full of discord and disappointed fans. Shinhwa is a representative of longevity groups in the entertainment industry. They showed off extraordinary loyalty and friendship between the members. 
However, on March 14th, Eric announced that he lost communication with Dong-wan Kim a long time ago. Also, he revealed that Dong-wan blocked him. So, there was no way to contact him.
Eric is not happy knowing that Dong-wan Kim mentioned Shinhwa's activity plan. "If you want to talk about something like that, come to a group meeting," he said. The two had a conflict through social media and eventually resolved it through a meeting. However, there was great shock from their fans during this process.
They resolved the conflict, making their chat room full of dramatic reconciliation. Still, it's disappointing to see the conflict within the group. They had never disagreed nor fought each other before. Shinhwa's fans have started to worry and have been affected by the idol group's discord in Korea.
Recently, Yunho faces controversy due to the violation of quarantine rules. Yunho has an image of being a 'Passion Man' and a 'Good Living Man.' So, his recent controversy really shocked the fans. Reports said that he stayed at a bar in Cheongdam-dong, Seoul, even after business hours. This adds up to the controversy accusing him of violating quarantine rules.
The agency, along with Yunho, apologized. But still, there have been negative reactions from the public. The restaurant where Yunho went is, in fact, an illegal entertainment bar, based on the report on MBC's 'News Desk.' SM Entertainment denied the suspicions. The agency also clarified that it's "the first place he visited." However, the evidence against Yunho is clear.
Advertising brands are deleting posts related to Yunho and starting to lose interest. Mnet's 'Kingdom: Legendary War,' where Yunho and Chang-min will be the presenters is in trouble. It is scheduled to air in April, but the production crew is unsure how to proceed.
Shinhwa is a group that has long been in the entertainment industry. The public has always been positive toward the group. But, disappointments are increasing. The incident made fans wonder what future can they embark on and how they can turn back their negative image.
Read More About: TVXQ Yunho Step Down As MC On Mnet's 'Kingdom'