Group SHINee member Taemin will host a live broadcast to commemorate his comeback with the 3rd mini-album 'Advice.'
SHINee Taemin will host a live broadcast titled "Taemin's Special OnLine Lecture: Introduction to 'Advice'" through SHINee's Naver V LIVE channel from 5 pm on May 18, an hour before the release of the new album.
In the broadcast that day, Taemin turns into a daily lecturer and tells various stories related to the new album. He will introduce new songs, comeback thoughts, behind-the-scenes stories, and unboxing the album. He is raising high interests as he plans to happily communicate with the fans.
In addition to the title track 'Advice,' which expresses his dark charisma, the album contains five songs with various charms. It includes songs, 'If I could tell you,' 'Light,' 'Strings,' and 'SAD KIDS.'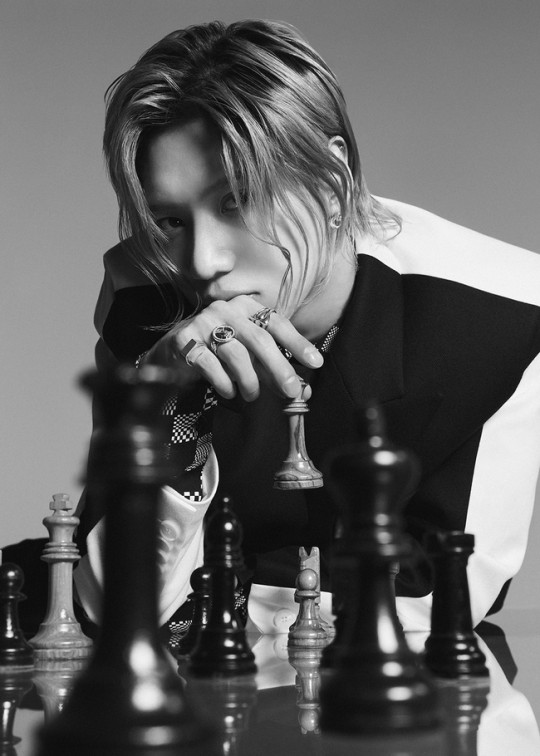 SHINee Taemin will release 'Advice' on various music sites at 6 pm on Wednesday. It will also be released as an album on the same day.
Read More About:
SHINee Key, Dowon Kwak, Simon Dominic, On 'I Live Alone'
Shinji Releases New Song 'Always (2021)' On May 18th
2021 kpop news
,
2021 kpop updates
,
2021 updates on kpop
,
KPOP
,
Kpop 2021
,
Kpop artist
,
Kpop artists
,
Kpop idols
,
Kpop news
,
Kpop trending
,
KPop trending news
,
Kpop trending now
,
Kpop_SHINee
,
KPOP2021
,
Kpopall
,
KPOPIDA
,
KPOPNEWS
,
SHINee
,
shinee kpop
,
SHINee Vlive
,
SHINee_Comeback
,
shinee_taemin
,
tae
,
taemin
,
taemin kpop
,
Taemin_Advice
,
trending kpop
,
Trending Kpop news
,
trending kpop update