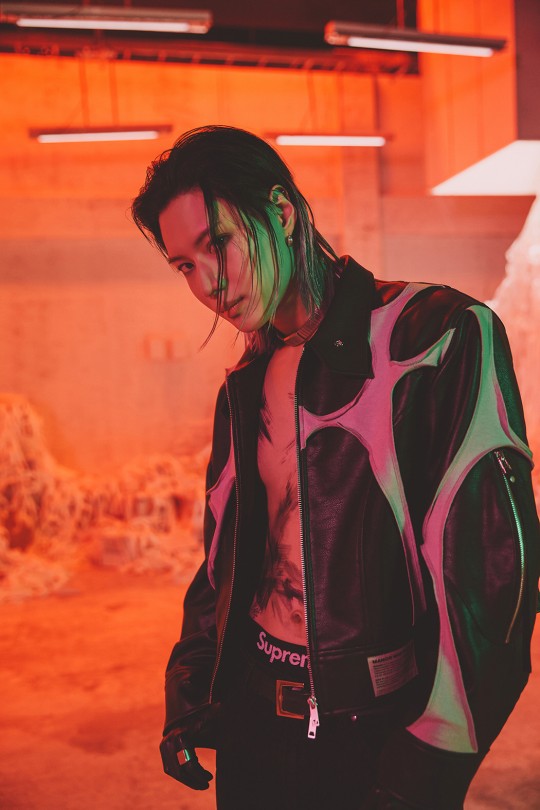 SHINee Taemin will be releasing the teaser video for his new song 'Advice' on May 16th.
SHINee Taemin will be releasing the music video teaser for his third mini-album's title song, 'Advice,' on YouTube and Naver TV SMTOWN channels at 12 pm tonight. It is raising expectations for his comeback with sensuous videos combining the mood of the new song with Taemin's dark charisma.
'Advice' is an R&B song with a grand atmosphere that contains warnings toward those who judge their opponents under stereotypes. Taemin's sharp singing rap, which expresses cynical feelings adds to the perfection of the song.
In fact, this album includes a total of 5 songs. The album will feature the title song 'Advice' along with the songs, 'If I could tell you (ft. Taeyeon of Girls' Generation),' 'Light', 'Strings', and 'Sad Kids.'
These songs feature various concepts so many music fans are giving high interests.
'Advice' will be available on various music sites at 6 pm on May 18th. Also, it will be released as an album on the same day.
Read More About: Bling Bling 'CONTRAST' Highlight Medley Video Released
2021 kpop news
,
2021 kpop updates
,
KPOP
,
Kpop 2021
,
Kpop artist
,
Kpop artists
,
Kpop idols
,
Kpop news
,
Kpop trend
,
Kpop trending
,
KPop trending news
,
Kpop trending now
,
kpop trending update
,
Kpop_SHINee
,
KPOP2021
,
Kpopall
,
KPOPIDA
,
KPOPNEWS
,
SHINee
,
shinee kpop
,
shinee news
,
shinee taemin
,
SHINee_Comeback
,
shinee_taemin
,
taemin
,
taemin kpop
,
Trending
,
trending 2021
,
trending kpop
,
Trending Kpop news
,
trending kpop update
,
trending news
,
trending update kpop